The Total Economic Impact™ of AlienVault USM
Save Time & Money with AlienVault USM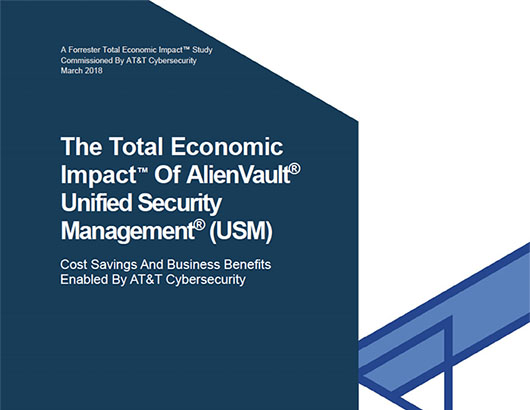 Better Threat Detection. Faster Compliance.
Improved Productivity.
Forrester Consulting was commissioned to conduct a Total Economic Impact™ (TEI) study and examine the potential return on investment (ROI) organizations may realize by deploying the AlienVault Unified Security Management® (USM) platform.
Based on in-depth customer interviews and their own analysis, Forrester determined that a representative composite customer could realize significant benefits deploying the AlienVault USM solution. Here's a look inside the study:
AlienVault USM Anywhere made compliance reporting considerably easier for companies
AlienVault USM Anywhere reduces the cost of incidents through improving threat detection and incident response time by 80%
AlienVault USM Anywhere provided an 80% security operations staff productivity improvement
Download this report now to further explore the USM platform from a third-party analysis.