New rules, risks, and rewards: protecting the future of retail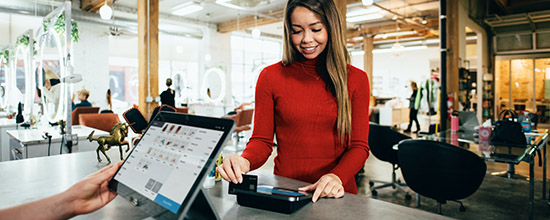 Utilizing emerging digital technologies to provide "omnichannel" customer experiences is a smart means of competitive differentiation for retailers. Intelligence gathered through human interactions can provide valuable insights on how to provide a tailored shopping experience that will delight customers and help convert them from consideration to purchase and lifetime loyalty. But these advancements have known benefits outside of just business owners, as three out of five consumers recognize the importance of technology in the future of retail. [1]
All of this innovation can offer customers a more enjoyable shopping experience; however, it also opens the door to new security risks, because retailers' attack surface is expanding, and the complexity of managing network security continues to increase. This makes it increasingly difficult to protect endpoints, cloud-based applications, websites, and other resources that must be available 24x7 to both customers and employees. A retail organization's approach to cybersecurity affects both the performance and availability of its network — placing security decisions front and center for organizations basing their corporate strategy on providing an optimized, omnichannel experience for customers.
Evolving retailer networks require a new, more modern approach to security. Download this paper to learn steps you can take for your business.
Powered by Fortinet
[1] "Consumer View Summer 2019," National Retail Federation