AlienVault OSSIM is trusted by security professionals across the globe
AlienVault® OSSIM™, Open Source Security Information and Event Management (SIEM), provides you with a feature-rich open source SIEM complete with event collection, normalization and correlation. Launched by security engineers because of the lack of available open source products, AlienVault OSSIM was created specifically to address the reality many security professionals face: A SIEM, whether it is open source or commercial, is virtually useless without the basic security controls necessary for security visibility.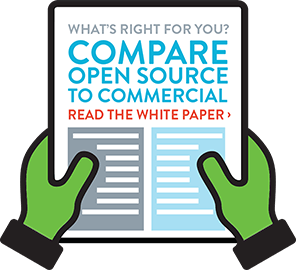 Our Open Source SIEM (AlienVault OSSIM) addresses this reality by providing one unified platform with many of the essential security capabilities you need like:
Asset discovery
Vulnerability assessment
Intrusion detection
Behavioral monitoring
SIEM event correlation
AlienVault OSSIM leverages the power of the AlienVault® Open Threat Exchange® (OTX™) by allowing users to both contribute and receive real-time information about malicious hosts. In addition, we provide ongoing development for AlienVault OSSIM because we believe that everyone should have access to sophisticated security technologies, to improve the security of all. From the researchers who need a platform for experimentation and the unsung heroes who can't convince their companies that security is a problem, AlienVault OSSIM offers you a chance to increase security visibility and control in your network.
Get the Most Out of AlienVault OSSIM with These Resources
Compare AlienVault Products: AlienVault OSSIM vs AlienVault USM
Which product is right for you?
For more advanced functionality, AlienVault USM Anywhere™ provides unified essential security controls and continuous threat intelligence to IT security teams with limited resources.
With USM Anywhere, security practitioners can quickly and easily deploy a single platform that delivers powerful threat detection, incident response, and compliance management across cloud environments, on-premises infrastructure, and cloud apps.
AlienVault USM Anywhere offers:
Centralized threat detection and incident response across cloud environments, on-premises infrastructure, and cloud apps
Log management for continuous compliance and forensics investigations
Advanced threat detection with real-time, prioritized alarms and minimal false positives
Continuous threat intelligence updates from AlienVault Labs Security Research team so you always stay up to date with emerging threats
Pre-built compliance reports for PCI DSS, HIPAA, NIST CSF, and more
Find the Right Solution for Your Organization
Security Capabilities:
Additional Features:
AlienVault OSSIM Resources
ISO MD5: 25b42e54f846a75bbe59aba97a2a1fea
TAR MD5: aacb6899a0cc3682a1749432c4ce3a1c
AlienVault OSSIM-specific technical documentation is not currently available. Because AlienVault OSSIM has many features in common with AlienVault USM, you may be able to use the USM technical documentation.