Managed Cybersecurity Services
AT&T Cybersecurity brings together award-winning managed cybersecurity services and leading threat intelligence to help make it safer for your business to innovate.
Benefits
Why AT&T Cybersecurity for Managed Cybersecurity Services?
A trusted advisor for digital transformation
We provide strategy, risk and managed cybersecurity services to help you plan and implement security-driven initiatives for digital transformation across the network, cloud, 5G, and IoT.
Up to date threat intelligence
AT&T Alien Labs fuels our SOCs with continuous threat intelligence backed by the Open Threat Exchange and collaboration with the AT&T Chief Security Office so you can stay current with the constantly shifting threat landscape.
Cutting-edge technology
As one of the largest MSSPs in the world, AT&T Cybersecurity fosters strong relationships with leading security technology providers while incubating emerging innovators to provide best in-class managed cybersecurity services.
Efficient security operations within your budget
Our software-defined security controls help to reduce your on-premises security footprint, simplify your management, and achieve efficiency within your budget.
Use cases
Our managed security services address these common cybersecurity challenges
Difficulty maintaining staff
There is a global shortage of skilled cybersecurity professionals which makes hiring, training and retaining top notch cyber staff in-house a major undertaking. Managed cybersecurity services from AT&T take the burden off of your business, providing 24 x 7 monitoring from the AT&T Global Security Operations Center at a resource efficient cost.
Too many products to manage
Managing a variety of point products is no simple task - these products may create conflicting alerts and it's expensive to both invest in the licensing of the tooling as well as the ongoing training for your staff. AT&T Cybersecurity offers technological expertise and will help defend your business with an assortment of the latest managed cybersecurity services and technologies for your environment.
Evolving attack surface
The attack surface is constantly changing, threats are adapting, and laws and regulation about personally identifiable information (PII) and data are in a permanent state of evolution. AT&T Cybersecurity will act as your trusted advisor and help your business stay up to date on the latest threats and compliance trends so you don't have to.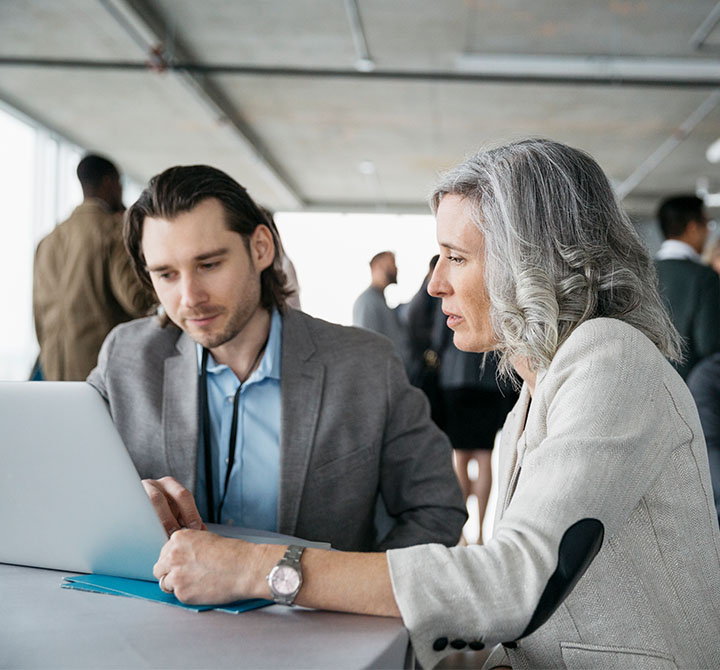 Managed cybersecurity services
Our edge-to-edge technologies provide near-real-time intelligence from every corner of your business
Resources
Learn how to protect your business with these resources on managed cybersecurity services