10 Opportunities for MSPs and MSSPs to Deliver MDR Services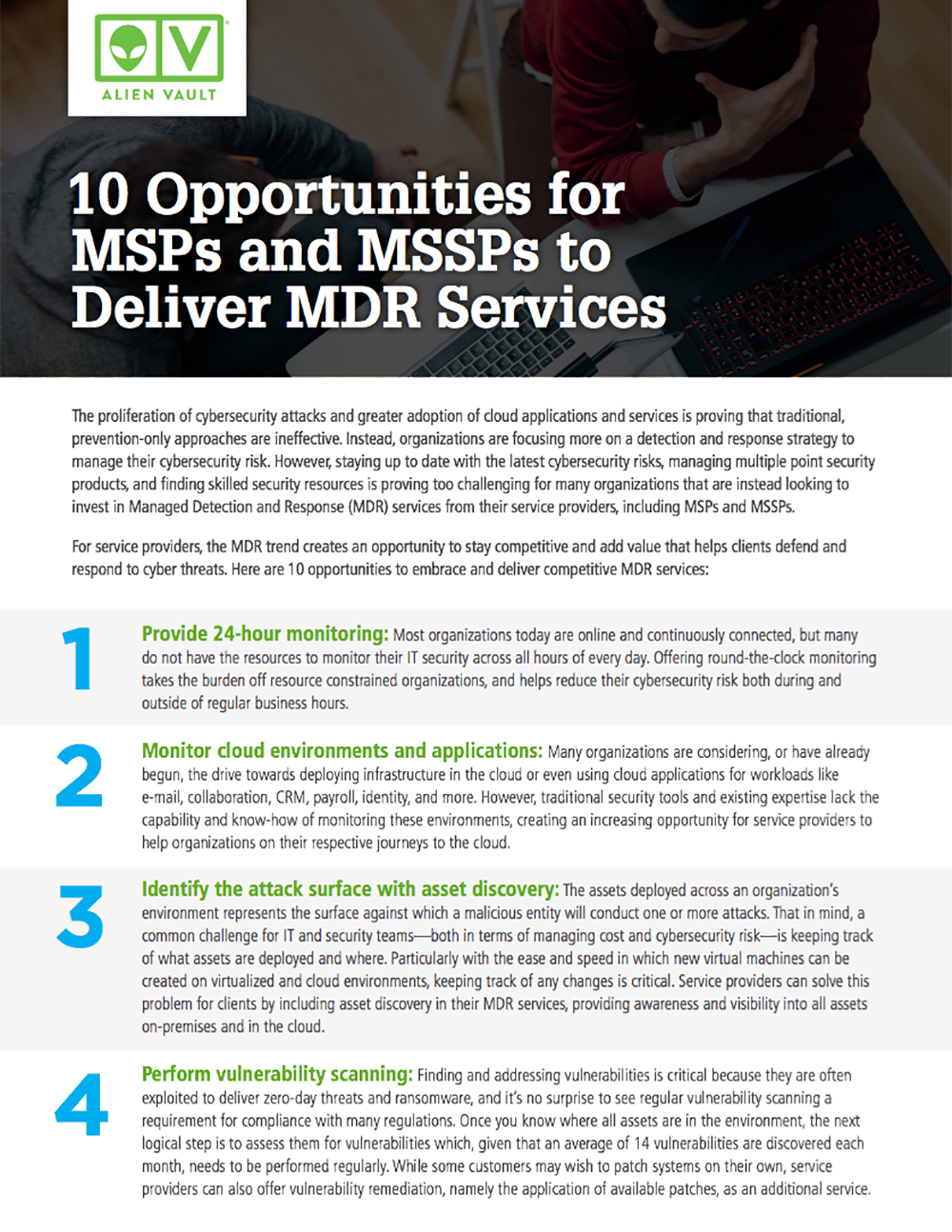 The proliferation of cybersecurity attacks and greater adoption of cloud applications and services is proving that traditional, prevention-only approaches are ineffective. Instead, organizations are focusing more on a detection and response strategy to manage their cybersecurity risk. However, staying up to date with the latest cybersecurity risks, managing multiple point security products, and finding skilled security resources is proving too challenging for many organizations that are instead looking to invest in Managed Detection and Response (MDR) services from their service providers, including MSPs and MSSPs.
For service providers, the MDR trend creates an opportunity to stay competitive and add value that helps clients defend and respond to cyber threats. Read about 10 opportunities to embrace and deliver competitive MDR services.