Seven Steps for MSPs to Extend NOC Into SOC Capabilities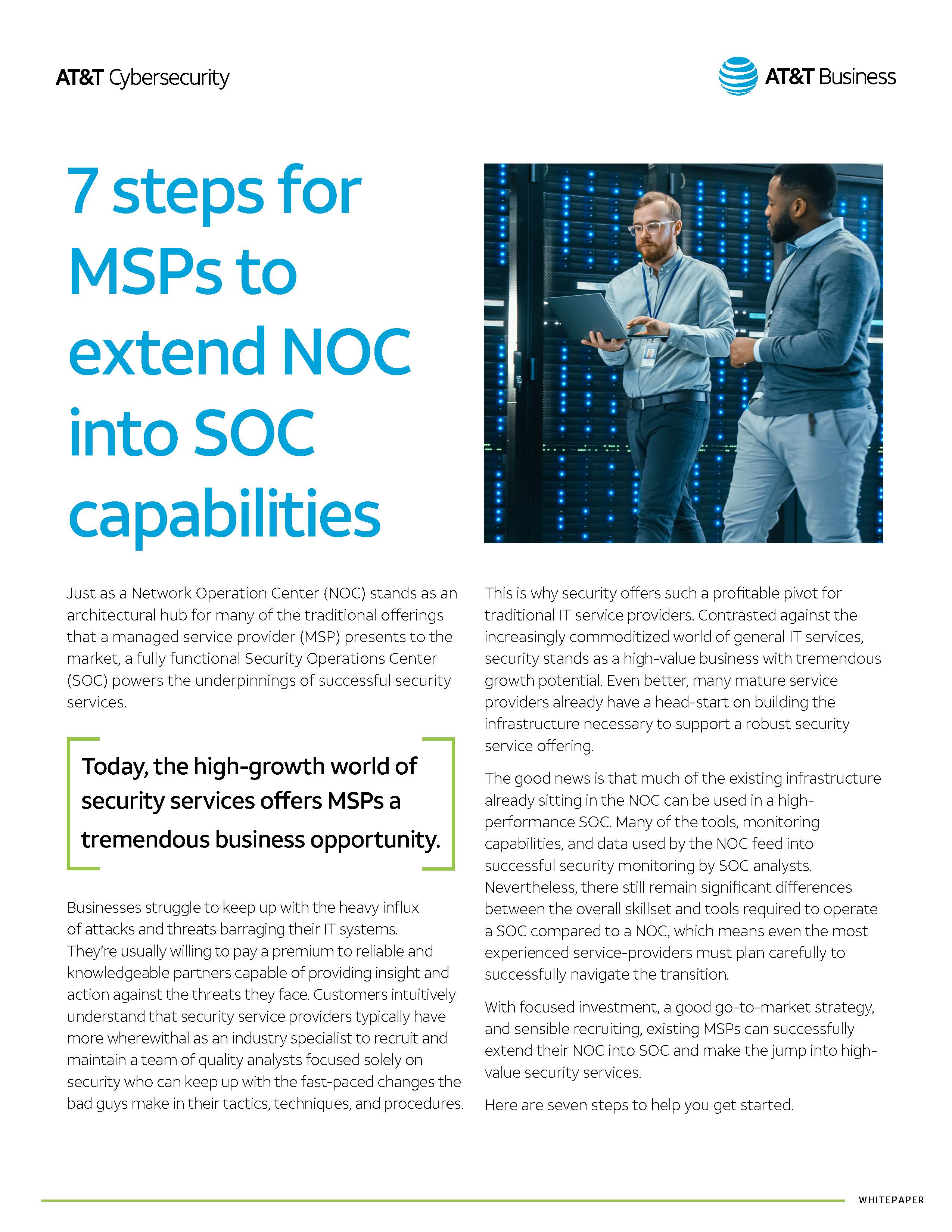 Information security is constantly evolving; as soon as one threat is defended against, businesses find themselves fending off new attacks.
While traditional managed service provider (MSP) offerings, like system monitoring and management, are subject to price pressures and commoditization, the rapidly changing landscape of security threats make information security a high-value business.
The existing infrastructure of network operation centers (NOCs) make them uniquely suited to transition to security operation centers (SOCs), moving from offering increasingly lower-margin IT services to high-value information security monitoring and management.
Discover the steps you should take to make the smoothest growth transition from a NOC to a SOC.