How the NIST Cybersecurity Framework Transforms Security Visibility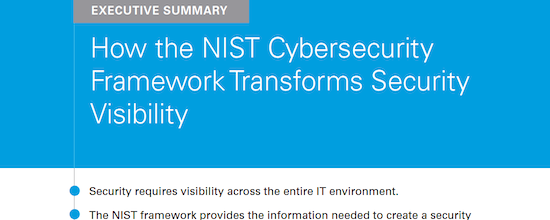 Security requires visibility across the entire IT environment. Many enterprises are seeking to build a layered security strategy that provides complete visibility.
The National Institute of Standards and Technology (NIST) developed a cybersecurity framework that provides guidance on how to gain visibility across the environment, from pre-attack to post-attack.
This executive summary details:
How the NIST framework provides the information needed to create a security strategy
A breakdown of the components of functions of each component in the framework
The maturity tiers enabling organizations to see the granular maturity of their solutions
Download this executive summary today to discover how AT&T Cybersecurity offers unique expertise, technologies, and services that your organizations can use to help implement the NIST framework, to better provide that your systems are protected from attacks.