Building a security operations center (SOC)
​
TAKE A TEST DRIVE:
Explore USM Anywhere with our 14-day free trial!
Whether you're protecting a bank or the local grocery store, certain common sense security rules apply. At the very least, you need locks on entrances and exits, cash registers, and vaults as well as cameras pointed at these places and others throughout the facility.
The same goes for your cloud, on-premises, and hybrid environments. Controlling access with tools like passwords, ACLs, firewall rules and others aren't quite good enough. You must be able to constantly monitor your critical infrastructure so that you can spot anomalous activity that may indicate a possible exposure.

The tools you use to do security monitoring and analysis may be a bit more varied than just a CCTV monitor, but the concept is the same.
Unfortunately, unlike with CCTV cameras, you can't just look at a monitor and immediately see an active threat unfold, or use a video recording to prosecute a criminal after catching them in the act on tape.
The "bread crumbs" of cybersecurity incidents and exposures are far more varied, distributed, and hidden than what can be captured in a single camera feed, and that's why it takes more than just a single tool to effectively monitor your environment.
Navigate your build
Building a security operations center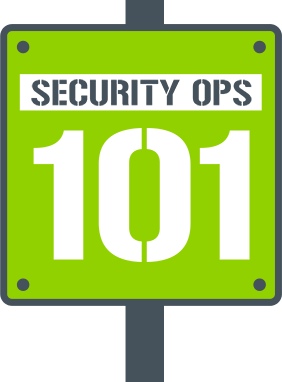 SOC teams are responsible for monitoring, detecting, containing, and remediating IT threats across critical applications, devices, and systems, in their public and private cloud environments as well as physical locations.
Using a variety of technologies and processes, SOC teams rely on the latest threat intelligence to determine whether an active threat is occurring, the scope of the impact, as well as the appropriate remediation.
Security operations center roles & responsibilities have continued to evolve as the frequency and severity of incidents continue to increase.
Building a SOC with limited resources is a race against time
For many organizations (unless you work for a large bank), building a SOC may seem like an impossible task. With limited resources (time, staff, and budget), setting up an operations center supported by multiple security monitoring technologies and real-time threat updates doesn't seem all that DIY. In fact, you may doubt that you'll have enough full-time and skilled team members to implement and manage these different tools on an ongoing basis. That's why it's essential to look for ways to simplify and unify security monitoring to optimize your SOC processes and team.
Thankfully, AlienVault® provides the foundation you need to build a SOC—without requiring costly implementation services or large teams to manage it. With AlienVault Unified Security Management® (USM), powered by threat intelligence from AlienVault Labs Security Research Team and AlienVault Open Threat Exchange® (OTX™), you can quickly achieve a well-orchestrated combination of people, processes, tools, and threat intelligence. All the key ingredients for building a SOC.
In each chapter of this eBook, we'll go into detail on each of these essential characteristics.