AT&T Cybersecurity Insights™ Report: Securing the Edge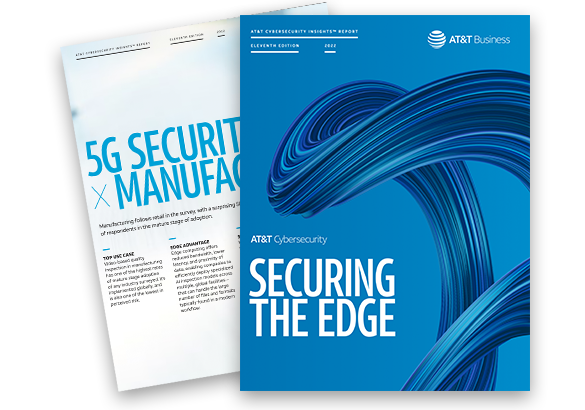 Edge computing is here. Data from the latest AT&T Cybersecurity Insights™ Report shows a high rate of maturity for edge initiatives globally, despite perceived risks.
Success at the edge, however, requires success in security — and that means rethinking your approach.
Get your copy of this year's report to understand how enterprises and organizations globally are architecting and securing edge initiatives. Based on data from a global survey of security, IT, and business leaders, new market research, and insights from leading security vendors; the 2022 AT&T Cybersecurity Insights Report provides guidance and a few surprises on what's happening at the edge and the essential considerations for security.
Download the eleventh edition of this report and get:
Common edge use cases and implementation timelines
Insight into how organizations are transitioning from on-prem to cloud and from legacy to next-gen security approaches
Recommendations to help secure assets at the edge
Perceived benefit-cost analysis of security controls
Download your complimentary copy today of this essential research to guide you on your journey to securing the edge.