AT&T Cybersecurity Solution Provider Program Guide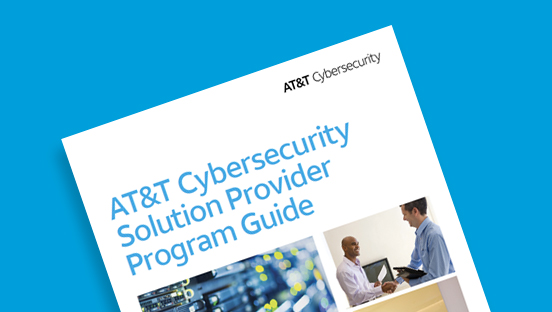 At AT&T Cybersecurity, we understand that customers rely on your expertise to deliver world-class security solutions specifically designed to protect their unique business. We also know that vetting partnership opportunities with security vendors is a critical component to delivering those outcomes.
Our commitment to successful partnerships begins with offering a Solution Provider Program Guide designed to help foster meaningful, profitable and long-lasting relationships with our partners who resell and add valuable services for our shared customers.
Download this guide and learn about the latest features of the AT&T Cybersecurity Solution Provider Program and see how we are reinventing the vendor/partner dynamic by offering predictable margin on every deal you register!