Web application security solutions
Web Shielding from AT&T can quickly remediate any application vulnerabilities your organization may have before they are exploited, allowing your security and development team to focus on other priorities.
Benefits
Rapid vulnerability risk removal, at your service
Optimizes risk and security posture
Allows for delayed patching, code remediation or replacement
Supports faster development operations
Improves Software Code Development Lifecycle (SDLC)
Frees up internal IT resources
Use cases
Driving peace of mind and productivity for your business
Focus development teams on revenue-generating work
Security can often be a handbrake to business growth. When presented with vulnerabilities your typical options are to either risk accept or get developers to fix the code. AT&T now gives organizations a third option —proactive shielding.
Maintain compliance and reduce the urgency of security incidents
With our fully managed shielding service, you can drive efficiency, speed and mitigate cyber risk, while staying focused on your priorities and maintain compliance with NIST 800-53 and ISO 27001 standards.
Ship secure software faster
We integrate with your release cycle to achieve speed-to-market without compromising on cybersecurity. And if a vulnerability is exposed, we will help contain it without touching your code or changing how your software functions – until you can focus on fixing it.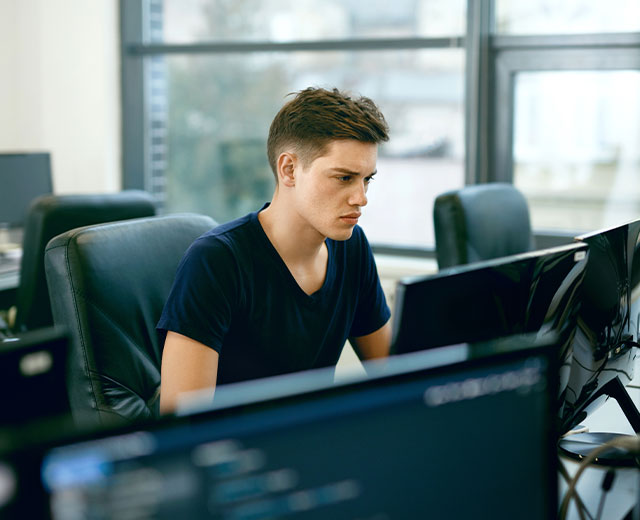 AT&T Managed Vulnerability Program
Combines the expertise of AT&T Cybersecurity Consultants with a portfolio of solutions, offering platforms, service modules, and professional services to bring maturity and automation to your vulnerability management program.
Penetration Testing Services
AT&T Penetration Testing Service provides organizations with a functional test of the network and application controls that help to secure their operations and data.