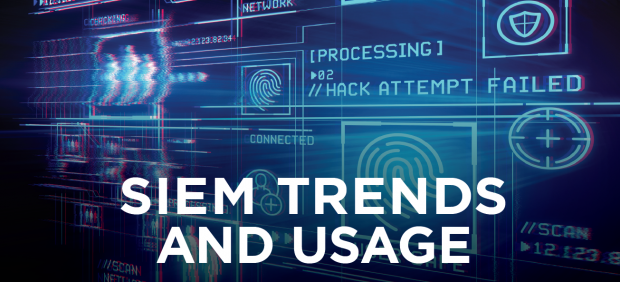 Security information and event management (SIEM) technology is transforming the way IT teams identify cyber threats, collect and analyze threat data and respond to security incidents. But what does that all mean? To better understand SIEM, let's take a look at SIEM technology, how it works and its benefits.
What is a SIEM?
A security information event manager (SIEM) is a combination of security event management (SEM) and security information management (SIM) technologies. IT teams use SEM technology to review log and event data from a business' networks, systems and other IT environments, understand cyber threats and prepare accordingly. Comparatively, IT teams use SIM technology to retrieve and report on log data.
How does SIEM technology work?
IT teams use SIEM technology to collect log data across a business' infrastructure; this data comes from applications, networks, security devices and other sources. IT teams can then use this data to detect, categorize and analyze security incidents. Finally, with security insights in hand, IT teams can alert business leaders about security issues, produce compliance reports and discover the best ways to safeguard a business against cyber threats.
Cloud-based SIEM solution
Threat detection, incident response, and compliance in a single, cloud-based platform.
Learn more
What are the benefits of SIEM for a business?
SIEM technology frequently helps businesses reduce security breaches and improve threat detection. The AlienVault Infographic and "2019 SIEM Survey Report" revealed 76 percent of cyber security professionals reported their organization's use of SIEM tools resulted in a reduction in security breaches. Additionally, 46 percent of survey respondents said their organization's SIEM platform detects at least half of all security incidents.
Also, SIEM tools typically provide compliance reporting – something that is exceedingly valuable for businesses that must comply with the European Union (EU) General Data Protection Regulation (GDPR) and other data security mandates. SIEM tools often come equipped with compliance reporting capabilities, ensuring IT teams can use these tools to quickly identify and address security issues before they lead to compliance violations.
SIEM tools help speed up incident response and remediation, too. A cyber security talent shortage plagues businesses worldwide, but SIEM tools help IT teams overcome this shortage. SIEM tools are generally simple to deploy, and they often can be used in combination with a business' third-party security tools. As such, SIEM tools sometimes reduce the need to hire additional cyber security professionals.
Is SIEM the right security solution for any business?
SIEM technology is designed for businesses of all sizes and across all industries. If a mid-sized retailer wants to protect its critical data against insider threats, for example, SIEM technology can help this business do just that. Or, if a globally recognized bank requires a user-friendly compliance management tool, it can deploy SIEM technology as part of its efforts to meet industry mandates. SIEM tools can even help businesses protect their Internet of Things (IoT) devices against cyber attacks, proactively seek out cyber threats and much more.
How can I select the right SIEM tool for my business?
The right SIEM tool varies based on a business' security posture, its budget and other factors. However, the top SIEM tools, such as AT&T Cybersecurity's industry leading USM product, usually offer the following capabilities:
Compliance reporting
Database and server access monitoring
Incident response and forensics
Internal and external threat identification
Intrusion detection and prevention system, firewall, event application log and other application and system integrations
Real-time threat monitoring, correlation and analysis across multiple systems and applications
Threat intelligence
User activity monitoring
Lastly, as you search for the right SIEM tool for your business, it often helps to partner with a proven SIEM technology provider. If you have the right SIEM technology provider at your side, your business can seamlessly integrate an SIEM tool into its day-to-day operations. As a result, your IT team can use SIEM technology to streamline its security management.
Get immediate access to AT&T Cybersecurity's industry leading SIEM by exploring our free trial now – no setup required.