Federation - A Modern Approach to Multi-Tenancy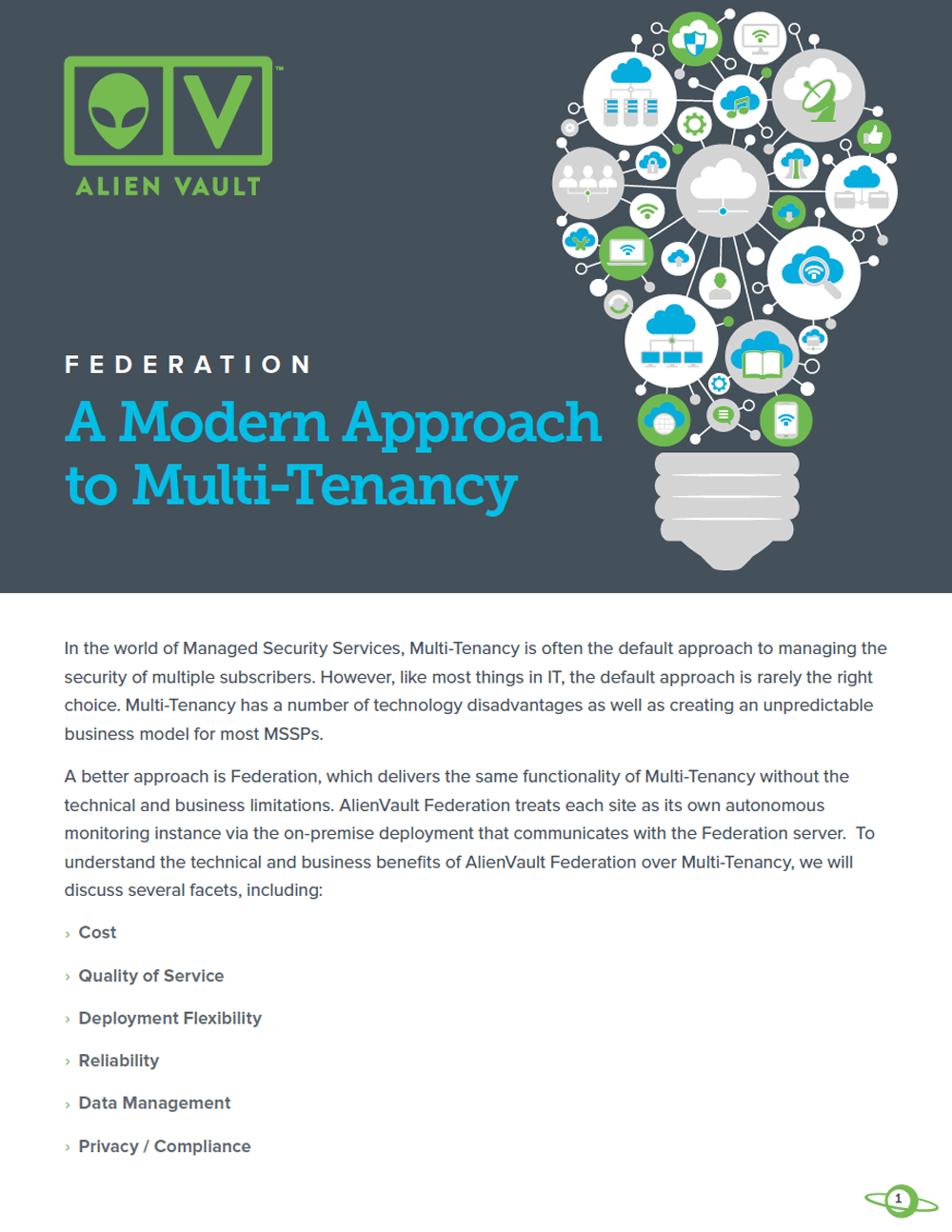 In the world of Managed Security Services, Multi-Tenancy is often the default approach to managing the security of multiple subscribers. However, like most things in IT, the default approach is rarely the right choice. Multi-Tenancy has a number of technology disadvantages as well as creating an unpredictable business model for most MSSPs. A better approach is Federation, which delivers the same functionality of Multi-Tenancy without the technical and business limitations.
The AlienVault Federation architecture treats each customer or site as its own autonomous monitoring instance with its own AlienVault USM deployment. Multiple USM deployments can be rolled up to USM Central™, a federation console that enables centralized security monitoring from the cloud.