Detecting Ransomware with Unified Security Management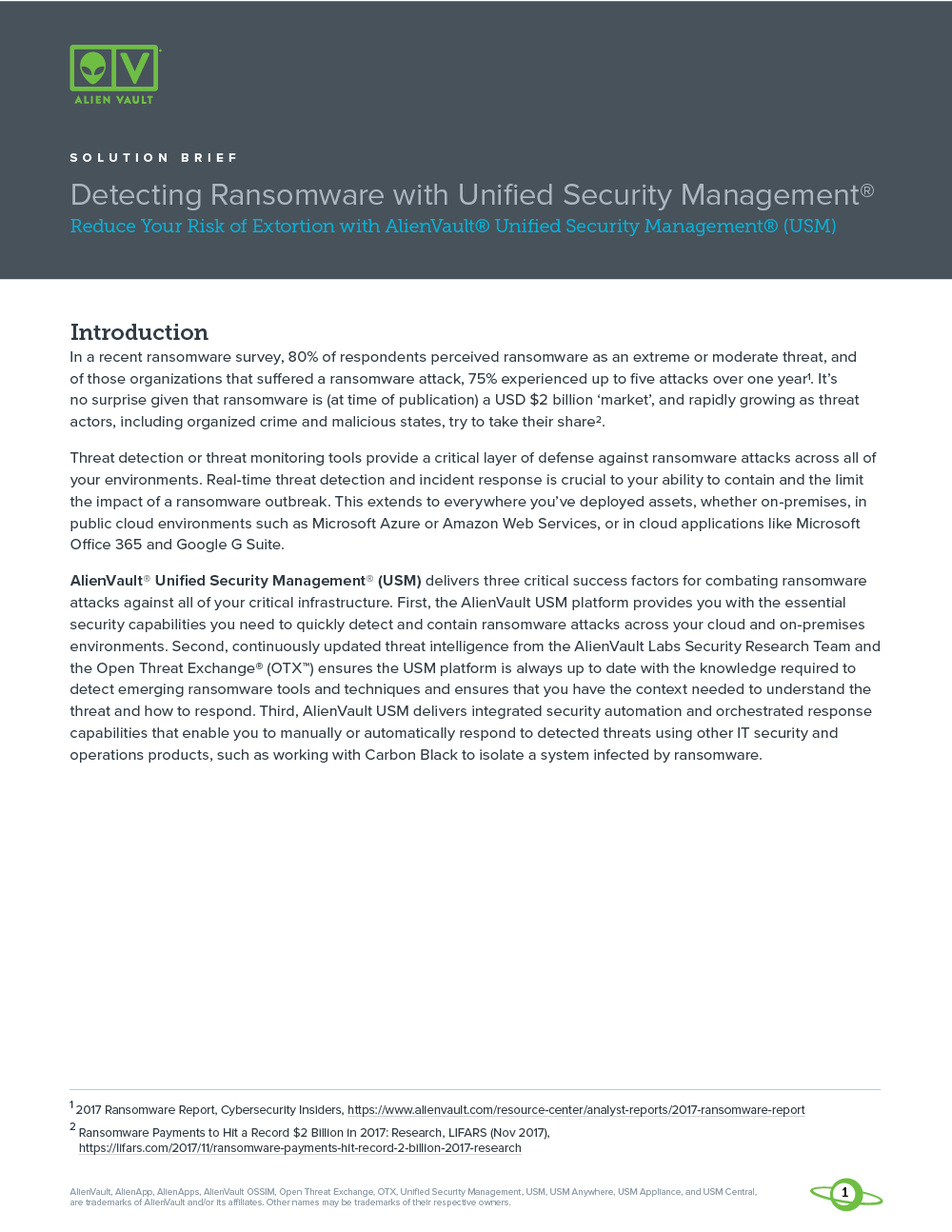 Recent years have seen a marked increase in encrypting ransomware. Ransomware usually propagates as a trojan via email with an attachment or directing users to a malicious website for a driveby malware download.
In this free solution brief, you'll learn:
How ransomware infects systems
How to scan your environment for vulnerabilities with AlienVault USM
How to continuously monitor your environment for intrusions and indicators of an exploit
Download this solution brief now to learn how you can start using AlienVault USM to detect ransomware threats today.