Free Security Tools Powered by the AlienVault OTX
Get Instant Insights Into Emerging Threats
Get Global Threat Data at Your Fingertips with Our Free Tools
In addition to our award-winning AlienVault® Unified Security Management® (USM) solution, AlienVault offers free IT security tools and dashboards to help you detect and investigate threats in your environment. With our OTX Endpoint Security™ and AlienVault Threat Alerts (available as a free integration for Spiceworks users), you can benefit from the rich threat data collected in the Open Threat Exchange® (OTX™), the world's largest open threat intelligence community, all for free.
These tools are powered by the crowd-sourced threat data contributed by members of OTX, and curated by the AlienVault Labs Security Research Team. Contributions from our global community of security analysts, researchers, and organizations make OTX an invaluable resource for security teams at organizations of all sizes.
OTX Endpoint Security™
Identify if your endpoints have been compromised in major cyber attacks
Get quick visibility into threats on all your endpoints — for free
Scan for IoCs using the world's largest open threat intelligence community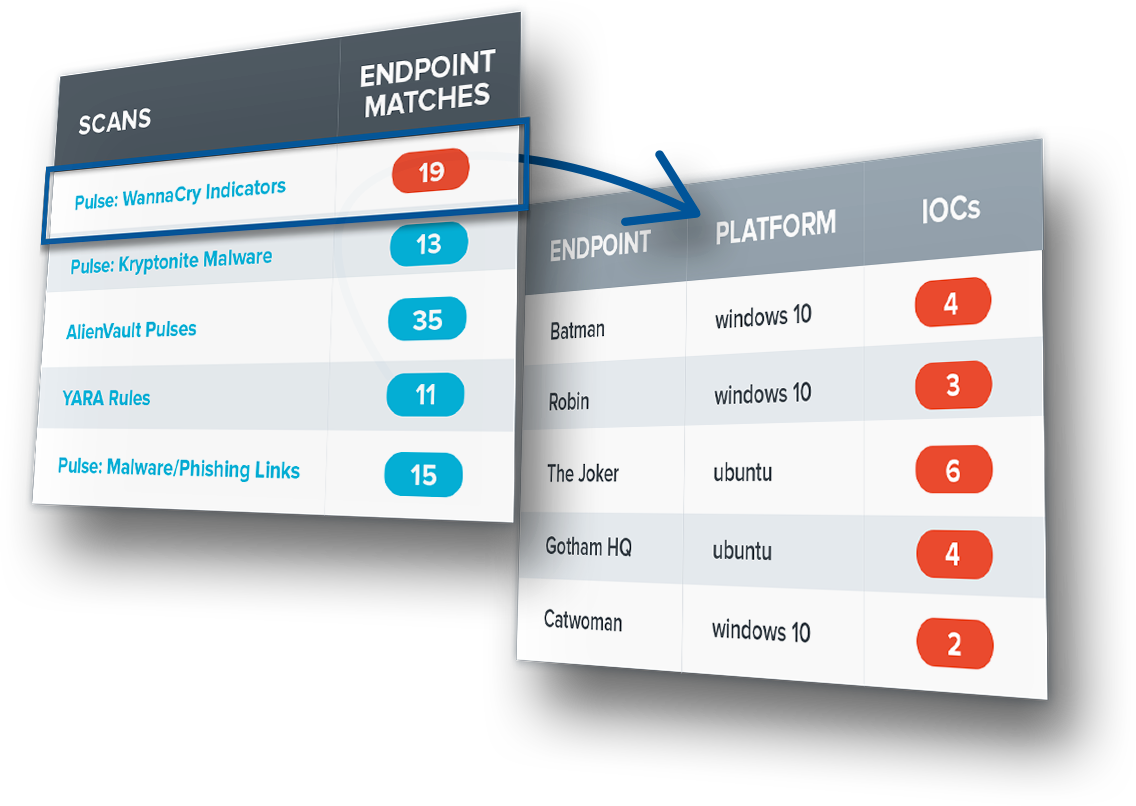 THE ALIENVAULT OPEN THREAT EXCHANGE
Access the latest threat data from 100,000 participants in 140 countries around the world
Subscribe to OTX Pulses to understand indicators of compromise (IoCs) related to emerging threats
Integrate OTX into other security tools using the DirectConnect API (or leverage the built-in integration with AlienVault USM and AlienVault OSSIM™)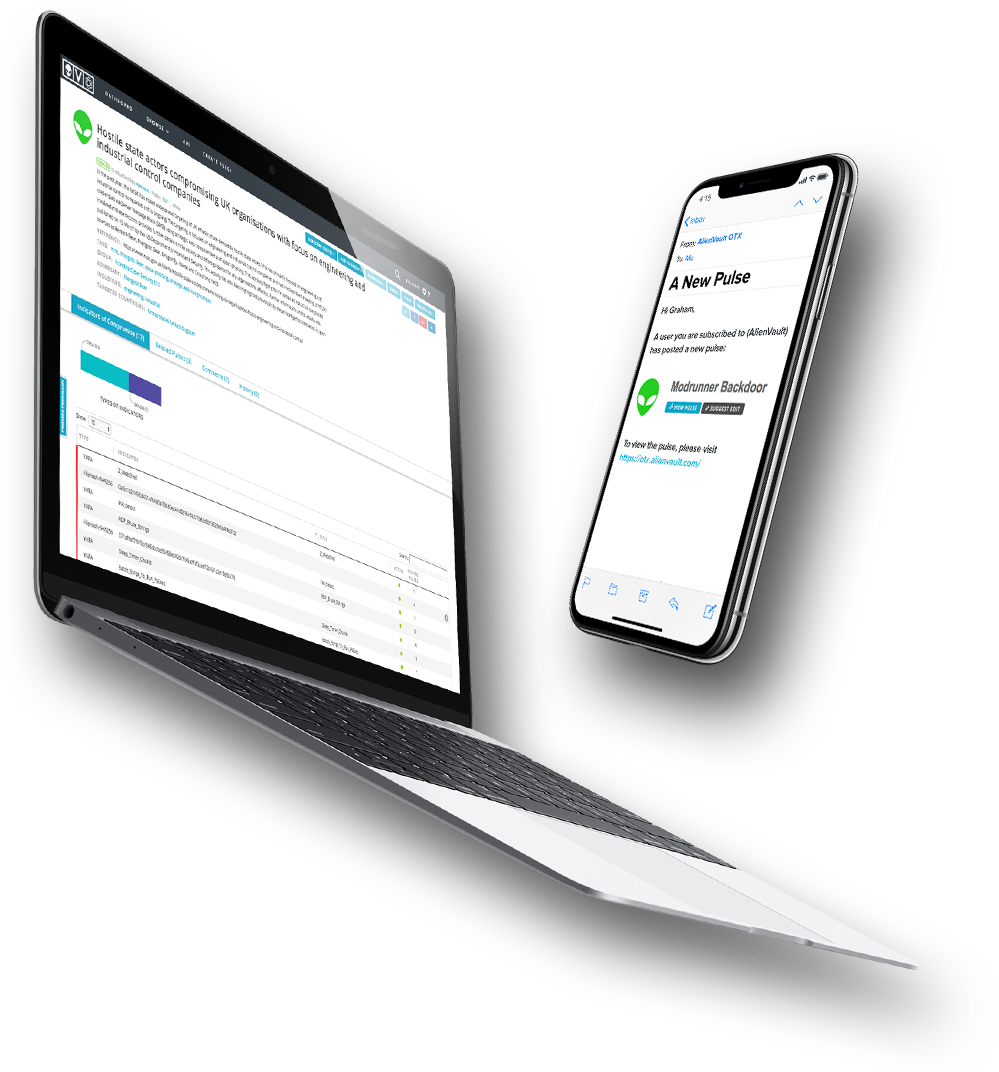 Get Complete Security Visibility with AlienVault Unified Security Management (USM)
AlienVault® Unified Security Management® (USM) takes an integrated approach to security that brings together the essential security capabilities organizations need to remain secure and in compliance: asset discovery, vulnerability assessment, intrusion detection, behavioral monitoring, SIEM, and log management.
The AlienVault USM platform allows you to monitor all your cloud and on-premises environments from a single pane of glass, helping you identify vulnerabilities in time to remediate them and prioritize alarms based on what matters most to your organization. No more digging for information to figure out where to start—just fast, effective response.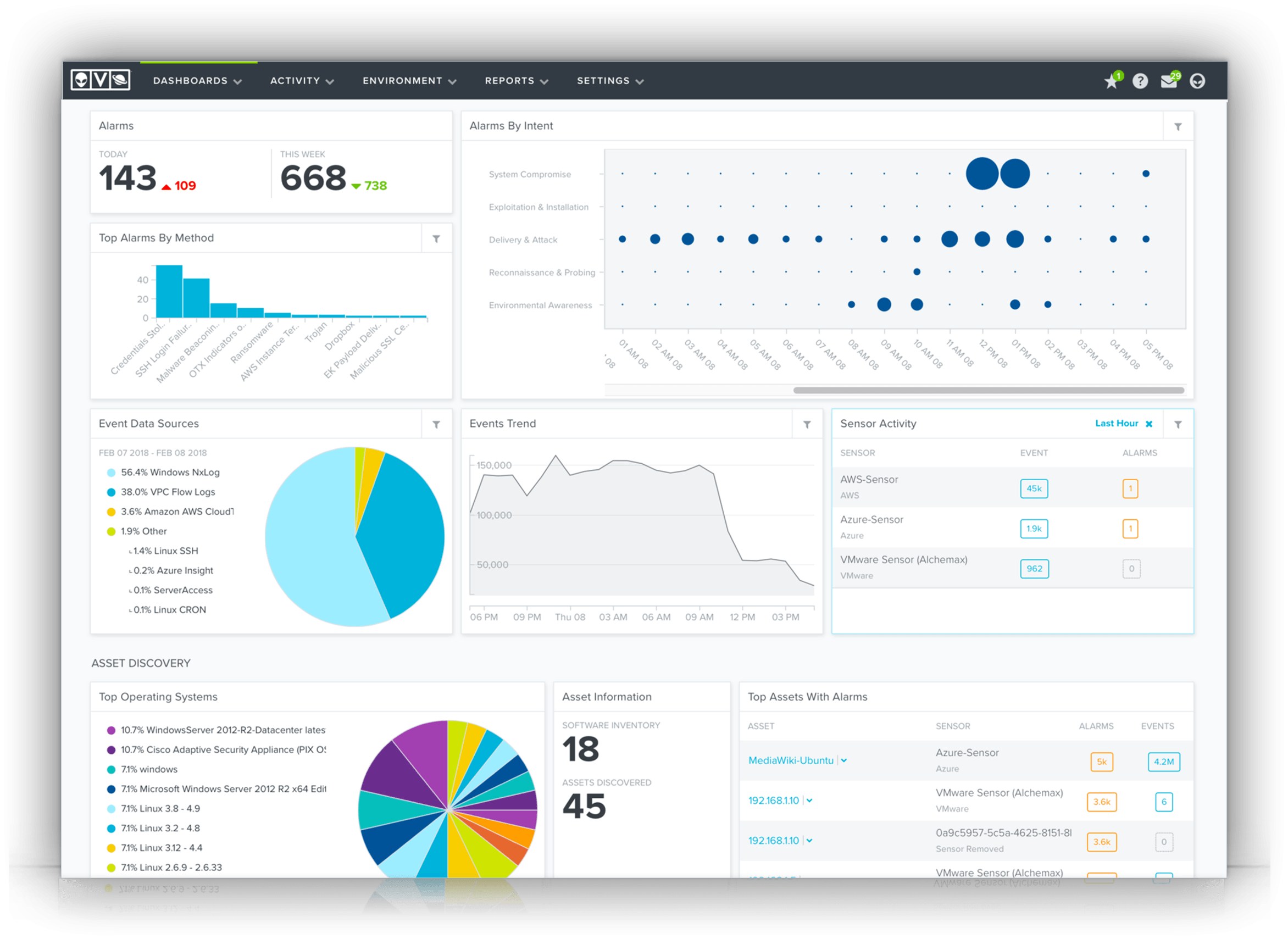 Protect Against Emerging Threats with Integrated Threat Intelligence
The AlienVault USM platform saves you hours of research by integrating continuous threat intelligence updates into the USM platform itself, providing all the context you need to detect, prioritize, and respond to the latest threats. The AlienVault Labs Security Research Team draws on a combination of insights from OTX threat data and proprietary research to curate these updates, delivered to you in the form of correlation rules, vulnerability signatures, and remediation guidance that you can use immediately.
These threat intelligence updates are a key component of AlienVault's integrated approach to security, providing fuel for the platform's other security capabilities and allowing you to rest assured that your security plan is always up-to-date. Learn more about how the USM platform helps you leverage your time effectively to detect, prioritize, and respond to threats more quickly.