In the current age of digitization, data is the most trending and upcoming corporate currency across the length and breadth of the digital market. Data science is the most flourishing sector with a variety of fresh new roles and skill-sets which are in popular demand. For this reason, there is an increasing demand for data scientists across the globe. Candidates possessing the right combination of skills enjoy a rewarding and lucrative career.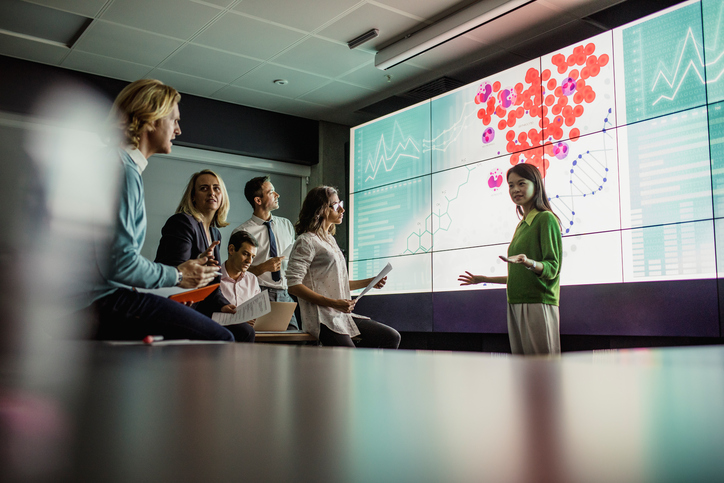 Who is a Data Scientist?
Simply put, a data scientist is the one who cleanses and maneuvers enormous amounts of unstructured data into a structural format. He/She provides valuable insights and helps to meet specific business goals and objectives. The role of a data scientist is a combination of a variety of other roles like data visualizer, test analyst, IT architect etc. The pay scale is also pretty lucrative.
According to Glassdoor's 50 Best Jobs In America for 2018, "Data Scientist has been named the best job in America for three years running", The job pays an average salary of over $120,000 and has thousands of job openings. Read more here.
Key Opportunities for Data Scientists
Let's explore some of the key opportunities and offerings that a career in data science can bring in:
Flexibility to work across industries
The role of a data scientist is not restricted to any particular industry. As a data scientist, you can work in multiple sectors like manufacturing, financial or logistics and so on. Companies nowadays seek industry-specific experience, to ensure that you have good experience in the preferred industry and sharpen your skills accordingly to add value to your resume.
Technical skills should be up-to-date
Data Science is an interdisciplinary field of scientific methods and processes. A data scientist should have technical knowledge about the various Big Data frameworks like Apache Spark and Hadoop and technologies like Python, R, and SAS from a modeling context. You need to constantly upskill and hone your experience and be open to learning new technologies all the time to achieve a fruitful and lucrative career.
Knowledge of Data Analytics is a safe bet
In the data science field, the role of a Data Analyst is in huge demand. This is because organizations prefer to screen and cleanse data for preparing reports reflecting the current status of the business. In order to analyze huge datasets, you should have the ability to perform quantitative data analysis, measure the data strategies and enforce machine learning. As a data scientist, you can research on a variety of disciplines and perform data analysis through data mining and refine unstructured datasets in a structured form.
Enhance your academic knowledge with on-the-job training
In order to be a data scientist, it is good to hold a Ph.D. degree in mathematics or statistics from a respected university. Although the level of academic training is not mandatory for all data scientist roles, this will certainly command the attention of prospective employers and the desired job role that you are vying for. Being a data scientist, you constantly need to develop your skill-sets to keep up with specific industry needs and take up professional coaching whenever required. Try to be proactive and consider getting a Data Science and Big Data certification to boost your CV. Try to combine the academic knowledge with your on-the-job training to upgrade the learning process.
Conclusion
Today we have discussed some of the key factors to keep in mind when pursuing a career in data science. After reading this article, you should have a clear idea of what it takes to become a data scientist. As discussed above, data science is the most trending job of the decade and making an attempt trying to be one should definitely pave your way for a rewarding and fulfilling career.