This is the last in our blog series on security awareness to celebrate National Cyber Security Awareness Month (NCSAM). We decided to take on social media sharing tips, and we tapped the Spiceworks community of IT pros for tips and tricks. We made it a contest, with the winner getting a $200 airline voucher. Here is the winning entry: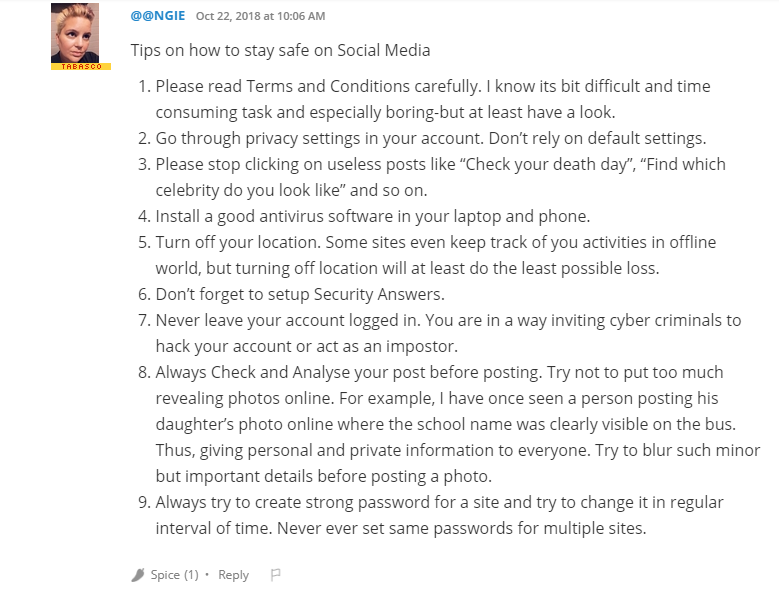 We we received plent of other great ideas. One of the prevalent ones was using multi-factor authentication.

A second prevalent idea was avoiding social media, which certainly would protect security and privacy, but possibly also be no-fun :(

There were also many mentions of using password managers.

Click bait was pointed out as a problem to avoid.

Here some other interesting perspectives.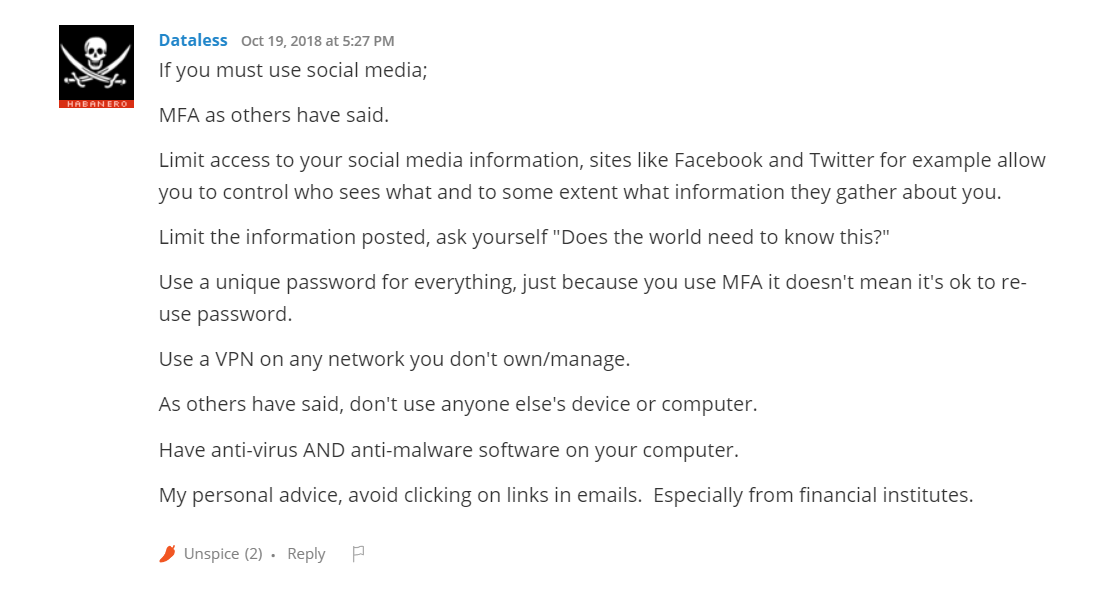 Even though I couldn't win the contest, I tossed in one of my favorite ways to stay safe online.





There was also a very novel way to protect onine purchases, but it's so much work!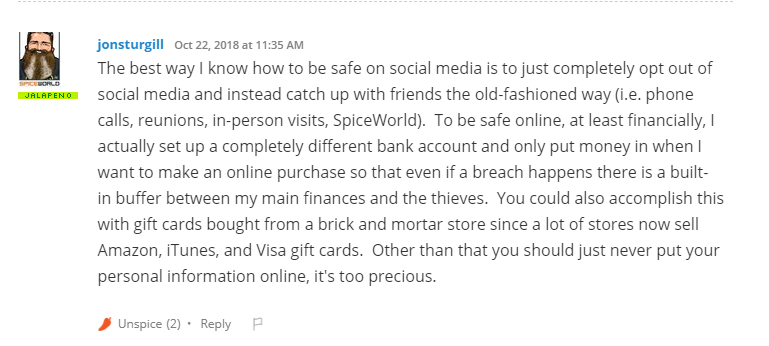 Thanks to everyone contributing ideas! The original post in Spiceworks is here.