The AlienVault team had a great week at Black Hat 2016 last week! Thanks to our many customers, partners and friends who stopped by to see us. Here's a quick recap of some of the most fun and memorable moments from the conference. We're looking forward to next year already!
The AlienVault booth team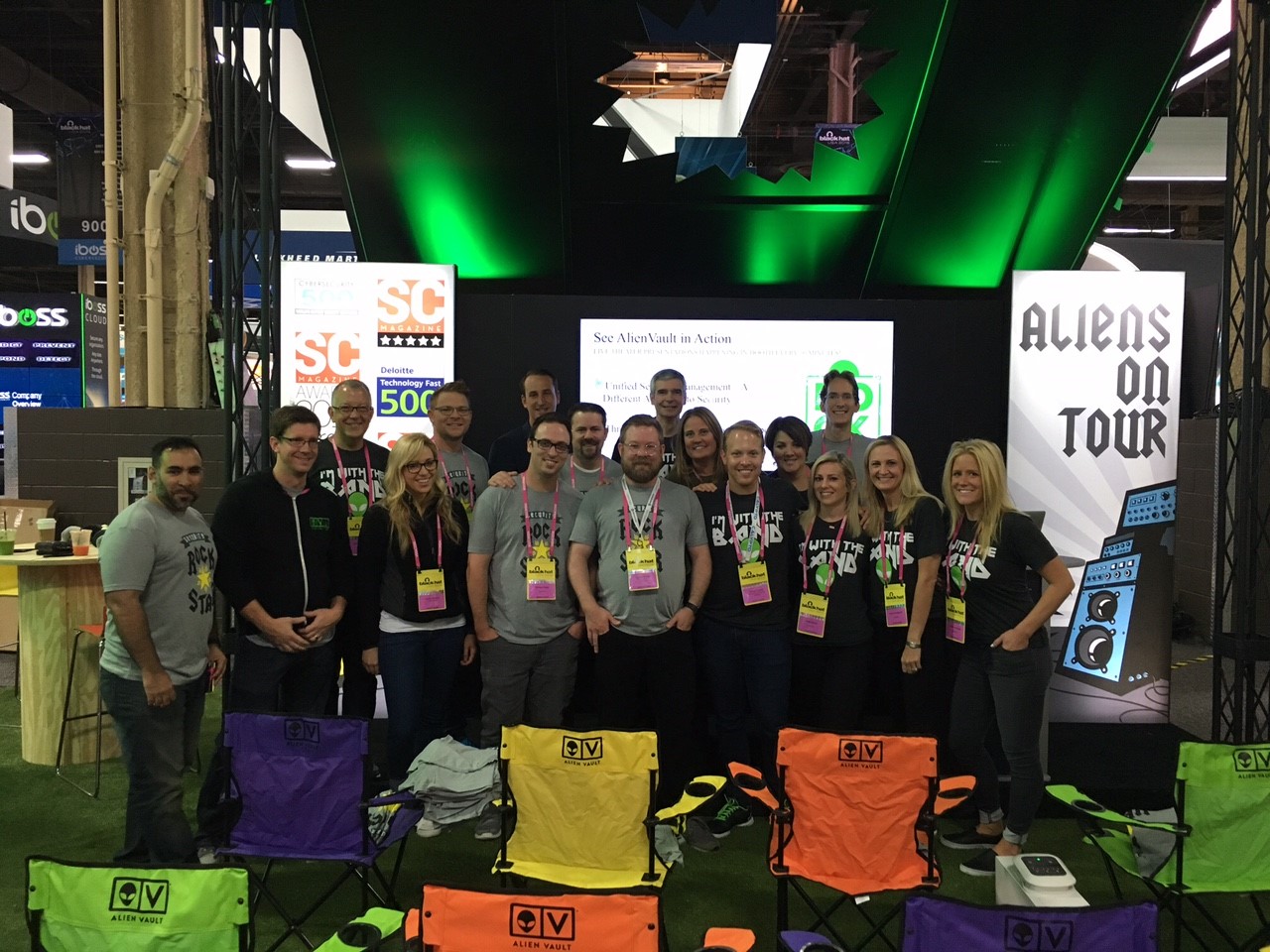 At BSides Las Vegas, Javvad gave a great talk
Javvad getting pranked by a Twitter pal catching him in an awkward moment
Band theme of AlienVault booth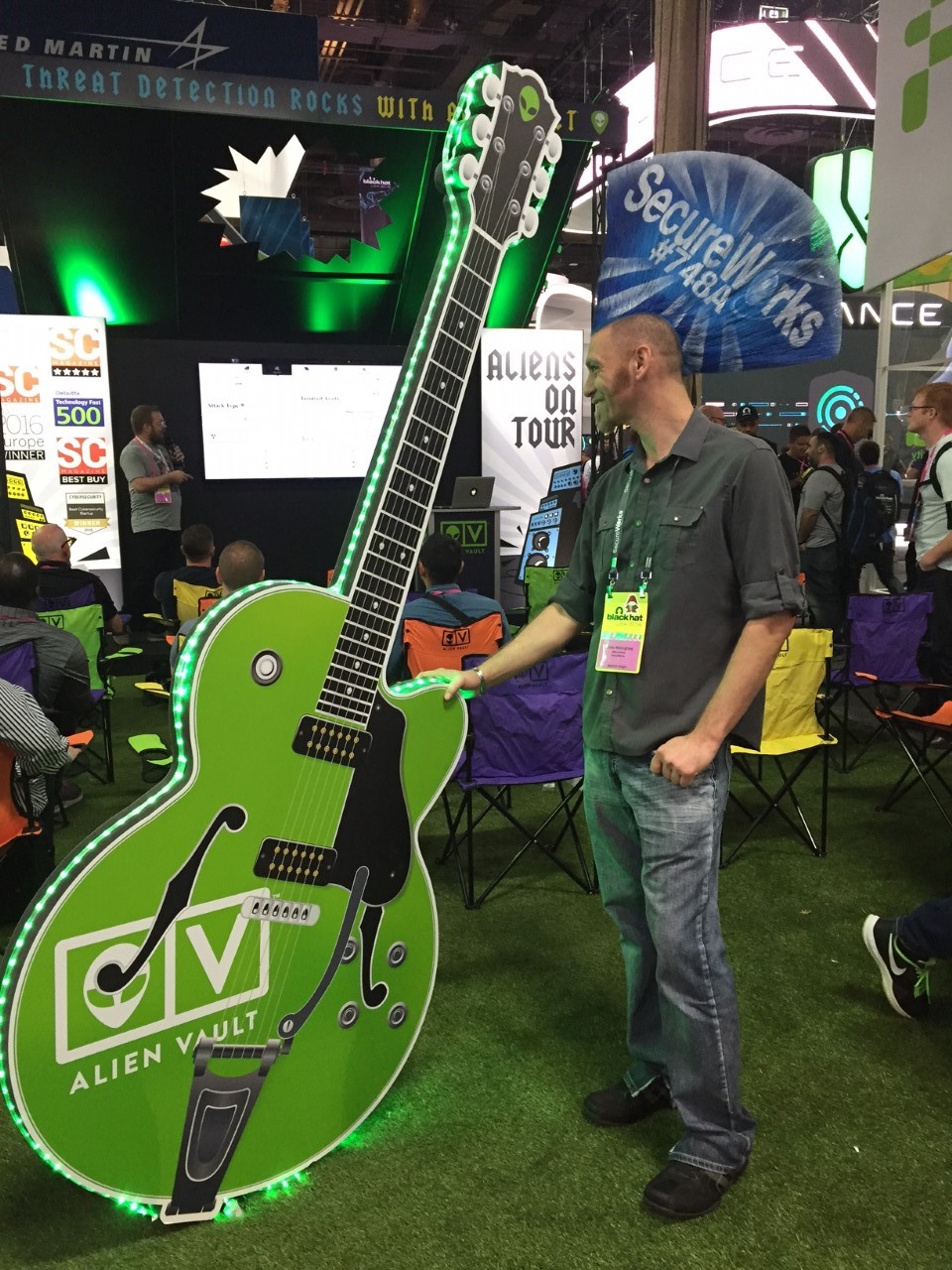 Lauren doing her 100th demo of the day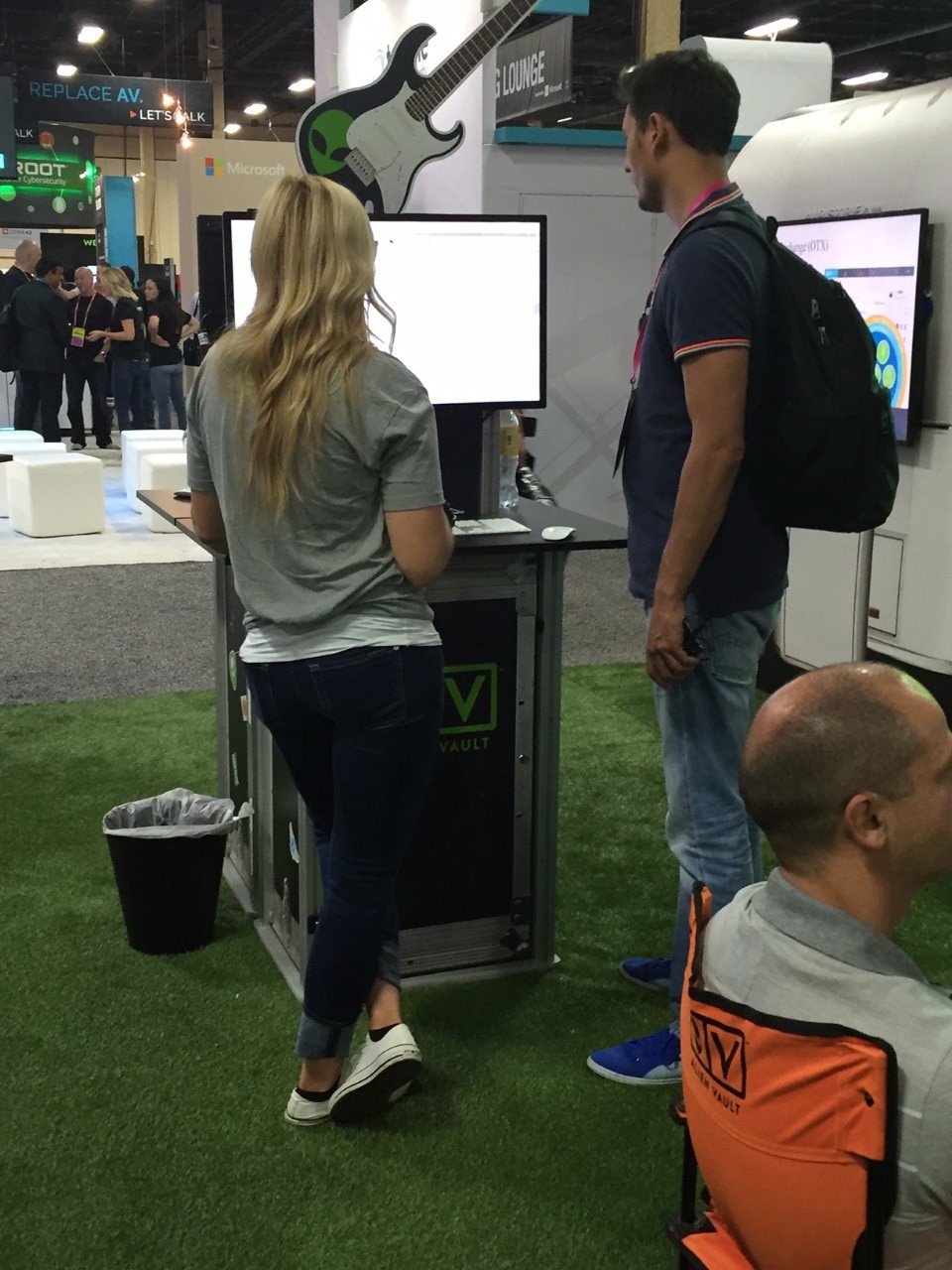 Javvad recruiting band members
First TiaraCon and my BFFs, Cheryl and Vineetha!
In Tiara
No Black Hat is complete without an Awkward Hug from Jayson Street