It's been a busy summer at AlienVault! Amid some major company announcements, we continue to evolve USM Anywhere and USM Central with new features and capabilities that help you to defend against the latest threats and to streamline your security operations. You can keep up with our regular product releases by reading the release notes in the AlienVault Product Forum. Here are a few of the highlights from our July and August 2018 releases:
New EDR capabilities with the new AlienVault Agent
On July 31, 2018, we publicly launched new endpoint detection and response (EDR) capabilities in USM Anywhere, extending the platform's powerful threat detection and response capabilities to the endpoint. Read the blog post here. By deploying the AlienVault Agent - a lightweight and adaptable endpoint agent based on osquery - you can expand your security visibility to detect modern threats and monitor critical files (FIM) on your Windows and Linux endpoints, whether in the cloud, in your data center, or remote.
The new EDR capabilities were made available automatically and seamlessly to all USM Anywhere customers, without requiring any subscription upgrades, system updates, or the purchase of add-on products to access the capabilities.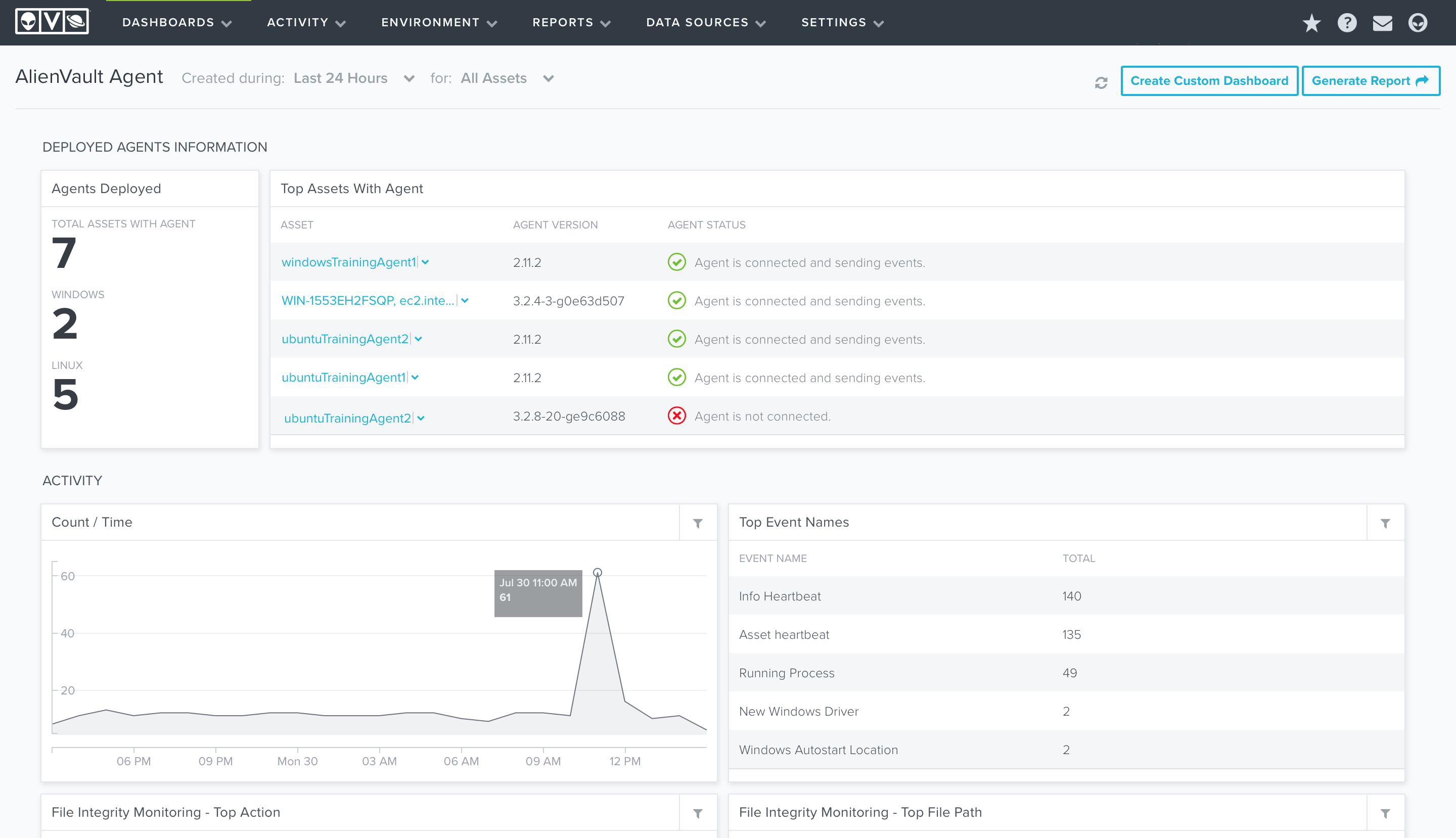 AlienApp for ConnectWise
The AlienApp for ConnectWise is now included in the Standard and Premium editions of USM Anywhere. Service management teams that use ConnectWise Manage can leverage automated service ticket creation from USM Anywhere alarms and vulnerabilities as well as synchronization of asset information.
Slaying Defects and Optimizing the UX
In addition to these new capabilities and apps, in every update this summer, the team has rolled out enhancements to the user interface and / or has addressed multiple defects and inefficiencies. Make sure to read the product release notes for all the details.
USM Central Roundup and Look Ahead
Earlier this month, Skylar Talley, AlienVault Senior Product Manager for USM Central, wrote a blog post recapping the recent improvements to USM Central and outlining his vision for the product in the next few months. You can read the full post here. The highlights include:
Two-way alarm status and label synchronization
Orchestration rules management across USM Anywhere deployments
USM Central API availability (You can find the API documentation here.)
Threat Intelligence Highlights
USM Anywhere receives continuously updated rules and (new!) endpoint queries to detect not only the latest signatures but also higher-level attack tools, tactics, and procedures – all curated for you by the machine and human intelligence of the AlienVault Labs Security Research Team.
The AlienVault Labs Security Research team publishes a weekly threat intelligence newsletter, keeping you informed of the threats they are researching and delivering as actionable threat intelligence automatically to the platform. Read the AlienVault Threat Intelligence newsletters here.
In their spare time, our security researchers break down emerging and evolving threats in excellent blog posts. Recently, the team wrote on the following emerging attacks:
Until next month!