Web Application and API Protection (WAAP)
Meeting the challenge of Infrastructure, Web Application, and Enterprise Security
Get faster, more reliable, and highly secure protection for your network
AT&T Cybersecurity Web Application and API Protection helps secure your infrastructure, websites, and applications. Protect your network ecosystem against cyber attacks without compromising your user experience.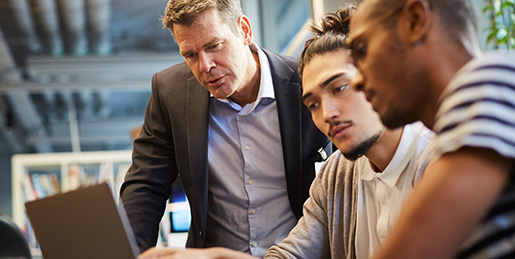 Cloud-based security
Web application firewall, DDoS mitigation, and bot management help mitigate cyber threats.
Enterprise protection
Help block phishing, malware, and ransomware threats, and simplify access to your enterprise and applications from virtually anywhere.
Detection
Gain faster and more effective detection, response, investigation, and mitigation of threats
Defense Techniques
Rely on resilient defense techniques for threats targeting different stages of kill chain; continuous updating of threat indicators as threats evolve
Help protect all your users
The evolving digital landscape expands an organization's attack surface. Help protect users against an ever-increasing range of threats to sensitive data and client information.
Help secure data and apps
Protecting your asset from cyber threats requires unrivaled threat intelligence combined with global cybersecurity expertise.
WAAP Products
Large size organizations
Infrastructure Security
Protects against DDoS attacks, Resource exhaustion, Site takedown, DNS attacks
Web Application Security
Stop site scraping, Content corruption, Bot attacks, Account Takeover, User data theft, Audience hijacking
Enterprise Protection
Protect employees and company resources to stop malware, ransomware, phishing, and enterprise data theft
Medium size organizations
Infrastructure Security
Protects against DDoS attacks, Resource exhaustion, Site takedown, DNS attacks
Web Application Security
Stop site scraping, Content corruption, Bot attacks, Account Takeover, User data theft, Audience hijacking
Enterprise Protection
Protect employees and company resources to stop malware, ransomware, phishing, and Enterprise data theft
Resources
Explore our product offerings for WAAP