Last week we attended the RSA conference in San Francisco at the Moscone Center, April 20-24th. The energy at the conference was amazing!
AlienVault had a booth at the very front entrance of Moscone South. People really seemed to love the booth. We even got a shout out in ZDNet about our booth! Our SEs did non-stop demos showing visitors our new products including USM v5.0, USM for AWS and our OTX 2.0 beta.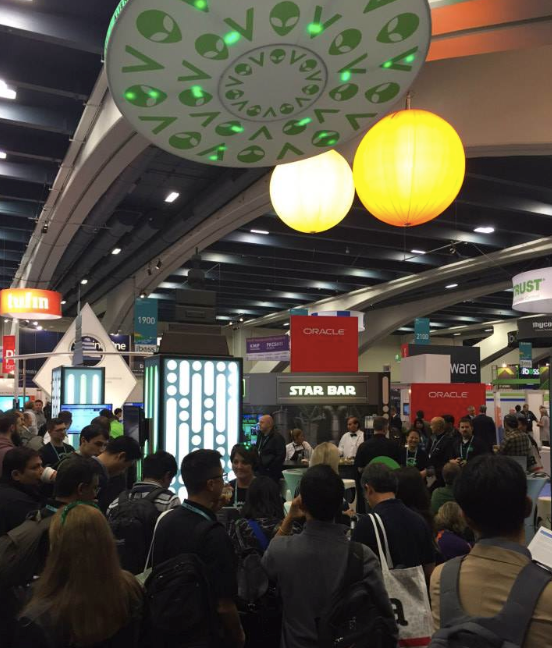 We also did theater presentations every thirty minutes - Garrett Gross presented on Threat Detection & Incident Response, Andy Manoske spoke on OTX 2.0 beta, and Jim Hansen did a great review of Day 1 results with USM.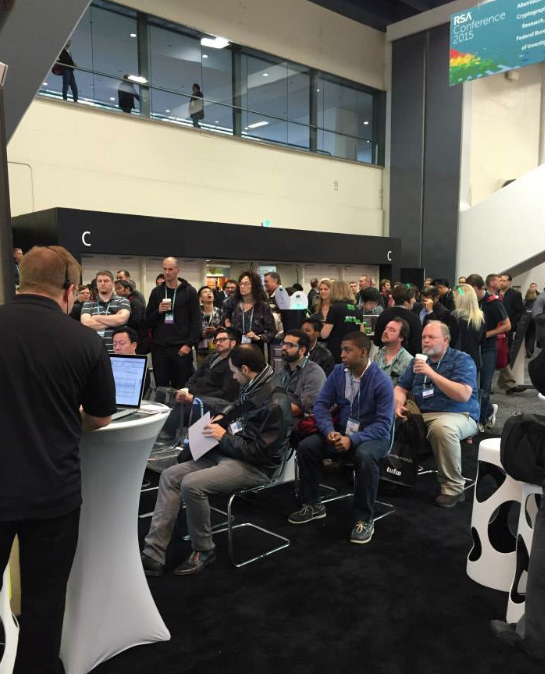 On Tuesday and Wednesday we had several MSSPs in the booth including Terra Verde, Fujitsu and Allied InfoSecurity. It was great to spend time with our wonderful partners!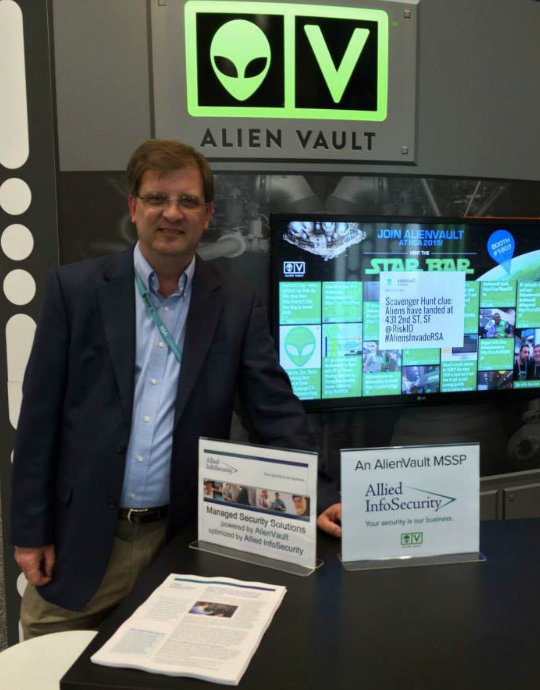 Our new alien team member, Javvad Malik, published several videos and blog posts, which included coverage of the booth, the team and a wrap-up of the event each day. If you haven't checked these out they are on the AlienVault blog and on our social channels. Here are the links to both of his Day 1 and Day 2 RSA recap videos!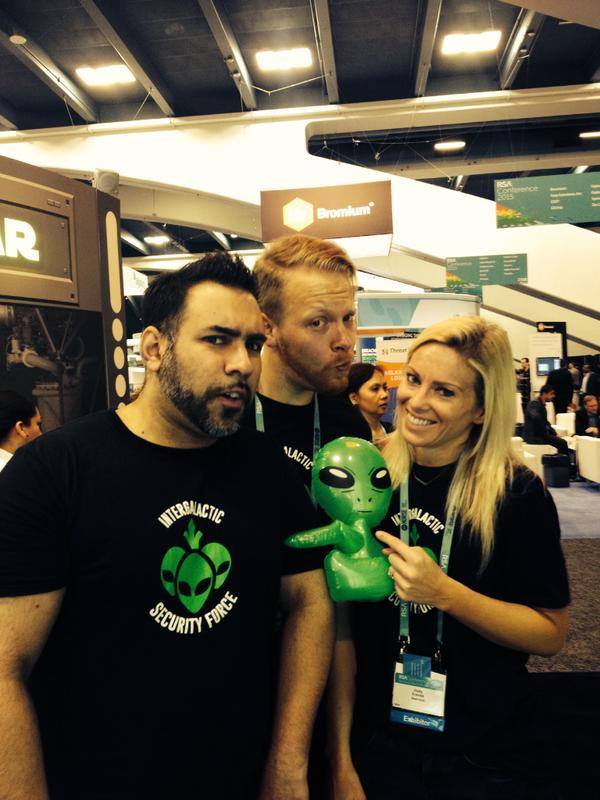 We also gave away our super popular green light-up sunglasses to people who took a Security Ethics survey we put together. Javvad will be blogging the results of the survey and putting together a report of the stats as well.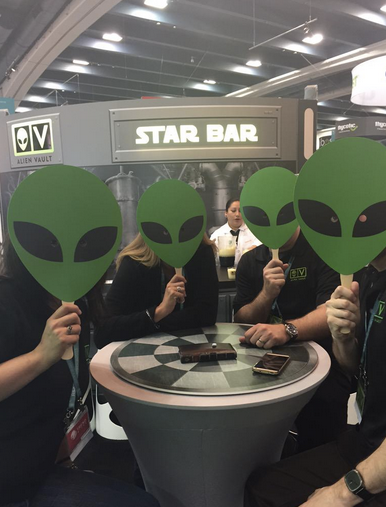 Our blow-up alien scavenger hunt was a success as well! The #AliensInvadeRSA hashtag was used every day, and people loved to see themselves up on our big screen in the Star Bar when they tweeted selfies with the alien!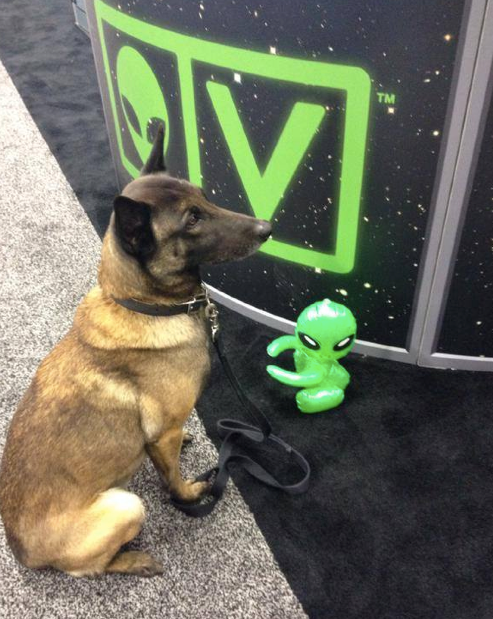 Jaime Blasco talking threat intelligence and what's the buzz at RSA.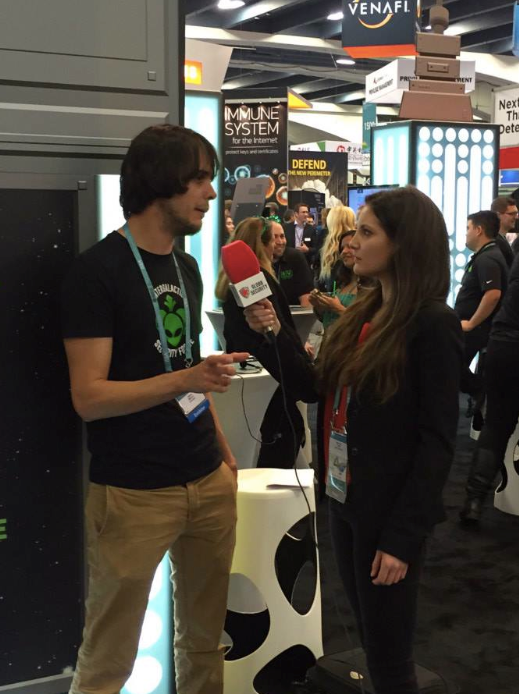 For those of you who didn't get a chance to pop by our booth, please check out our videos, webcasts, case stories and whitepapers. Also, please join Javvad for a Tweet Chat next Thursday (May 7th, 9AM Pacific) to discuss threat intelligence - who's using it, key benefits, how to evaluate threat intelligence sources, and more. Follow @alienvault to view the discussion and join in using the hashtag #AskAnAlien.