Malware analysis by Open Threat Exchange
Submit your suspicious files and URLs for analysis by Alien Labs™ to identify threats and unwanted applications.
With the commercialization of cybercrime, malware variations continue to increase at an alarming rate, and defenders find themselves in a constant race to keep up. More than ever, IT teams and security analysts need the right tools to properly identify and analyze malware, fast. Whether it is providing the critical data points to bolster the intelligence of your SOC when responding to an active threat, or filtering out the false positives that can consume valuable resources and time, malware analysis is a critical component of the modern threat landscape.
Get free analysis of files and URLs that may be threats or you believe have been incorrectly classified.

Join the Open Threat Exchange™ (OTX) for free.

Submit files and URLs for instant malware and threat analysis.

View results within minutes — is this a threat or a false positive?
OTX makes malware analysis quick and easy! With the click of a button, suspicious files and URLs can be uploaded and immediately analyzed. OTX provides fast static and dynamic analysis, arming teams with the information they need to take action and thwart malicious activity before damage is done.
Malware and threat analysis by Alien Labs
Submission samples (files and URLs) are automatically run through the Alien Labs malware and threat analysis engine, which includes multiple layers of automated checks, analytics and machine learning (ML). Your files and URLs are quickly analyzed using these systems — first with static analysis. Then, depending on the file type, it will go to our sandbox for dynamic analysis, including analysis of network activity.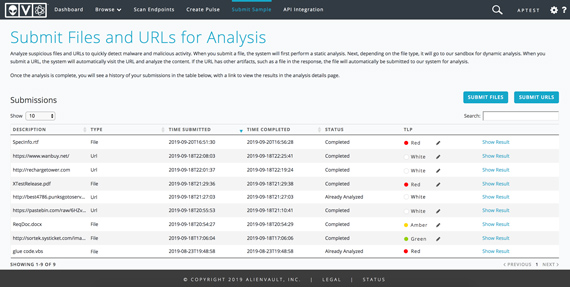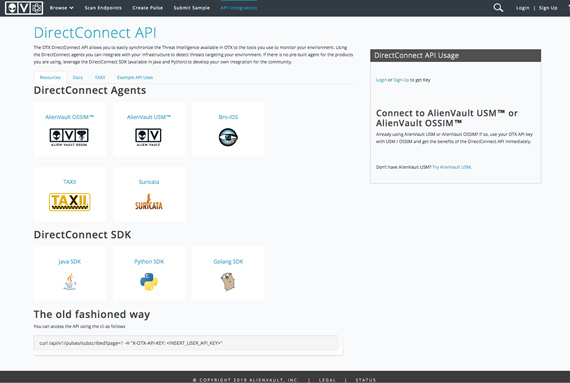 Submit samples via the web or API
OTX provides multiple methods for third-party security tools to ingest its valuable threat data. In addition to the web interface, users can leverage the OTX DirectConnect API to automatically synchronize OTX threat intelligence with existing security monitoring tools.
You choose to share results publicly or privately
Once the analysis is complete, view your results in the analysis details page. From here, you can easily add the indicator to a new pulse to share with the community or a specific group. You can also keep the results completely private.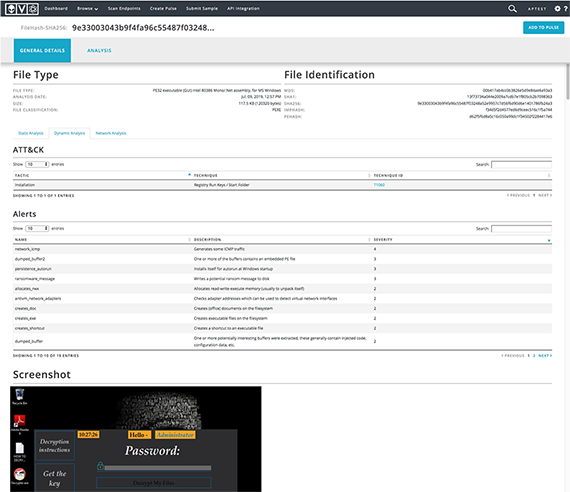 Join the Open Threat Exchange (OTX) for free. Sign up and start submitting files and URLs for analysis today.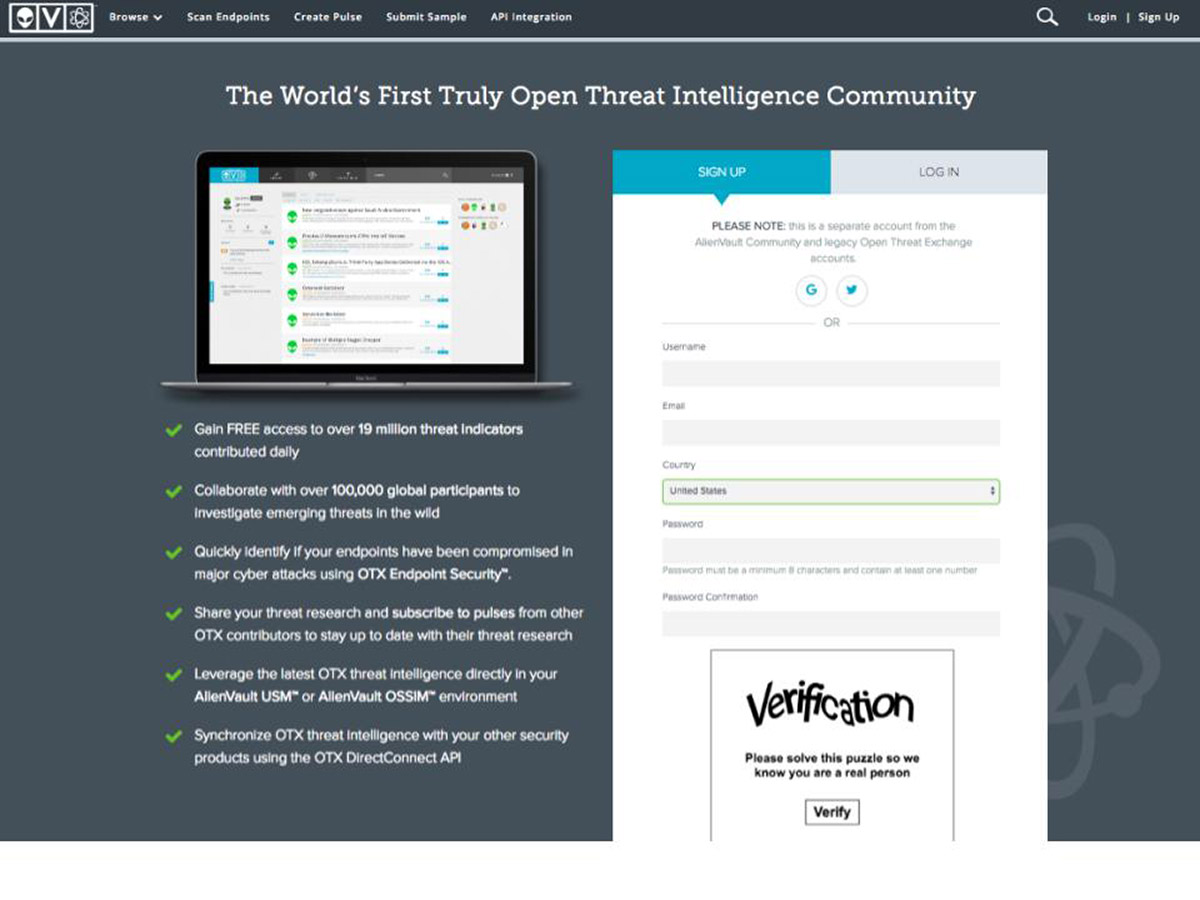 Drag and drop suspicious files or provide a URL containing a file. Submit one or multiple samples at the same time.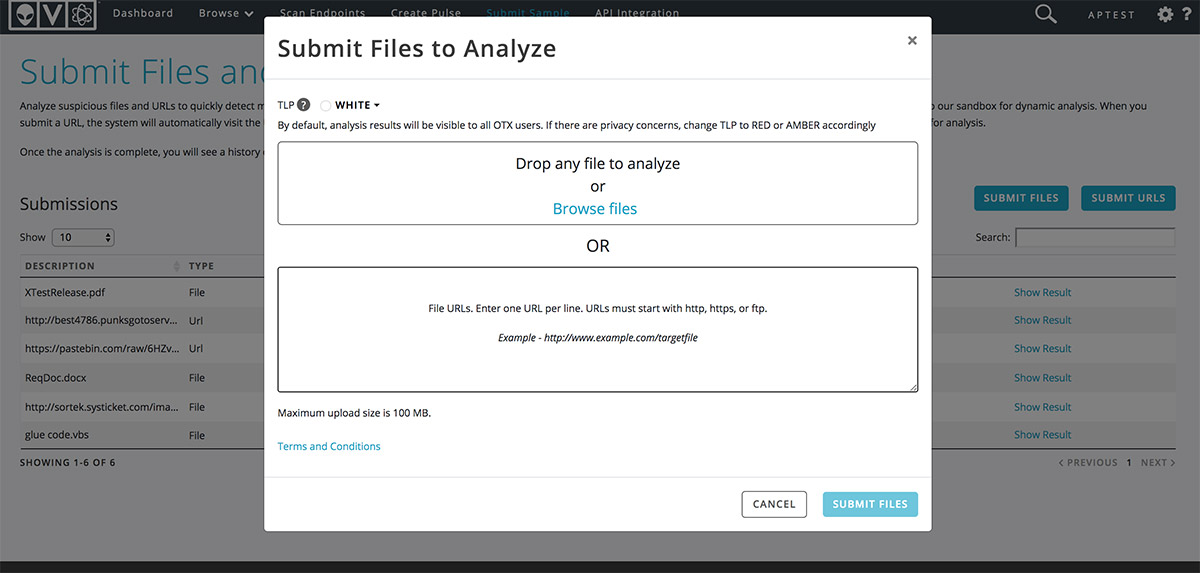 If you have privacy concerns around a sample you are submitting, you can leverage the Traffic Light Protocol (TLP) options to shield sensitive information. TLP employs four colors (white, amber, red, or green) to indicate expected sharing boundaries.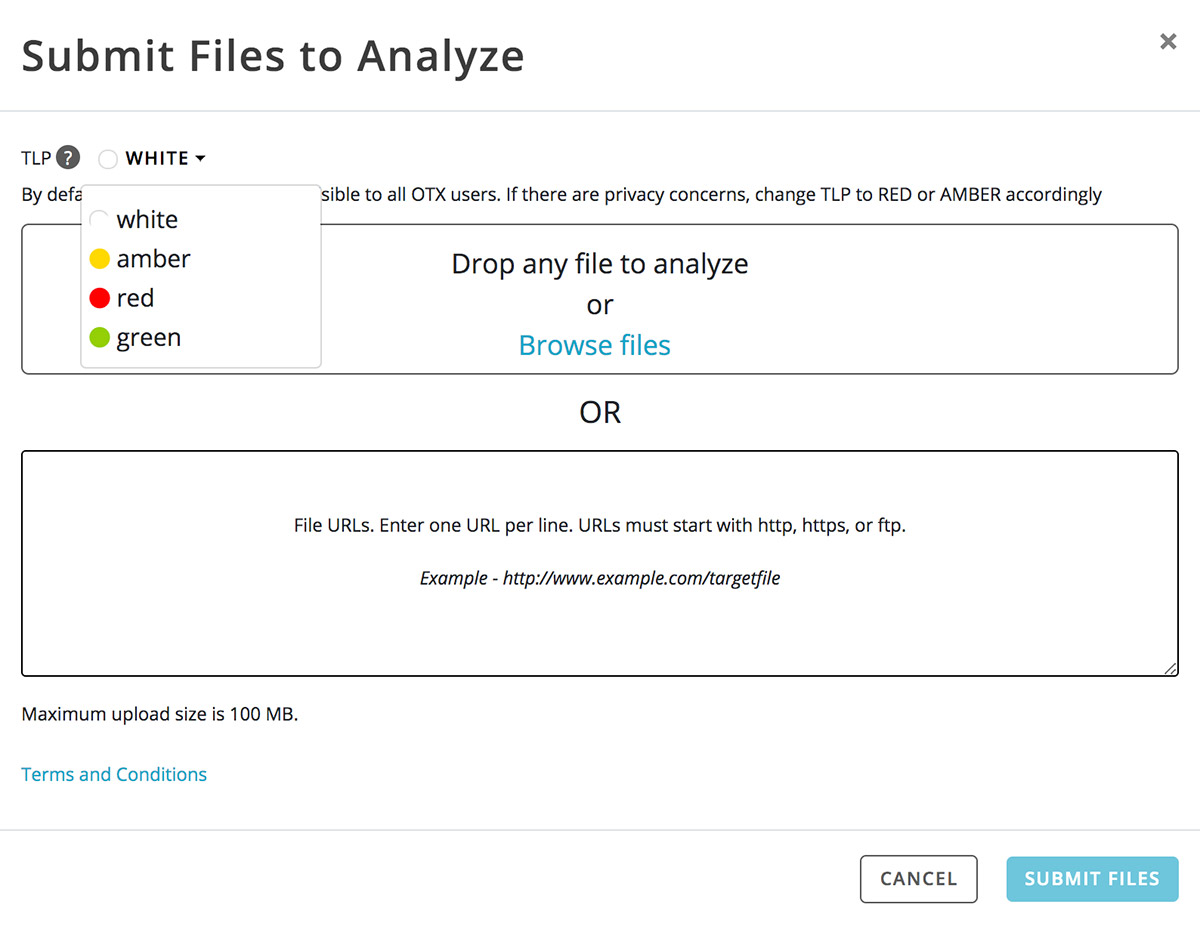 For URL submissions, our analysis engine automatically scans the URL, and if it includes other threat artifacts (such as a suspicious file), those artifacts will be automatically submitted for analysis.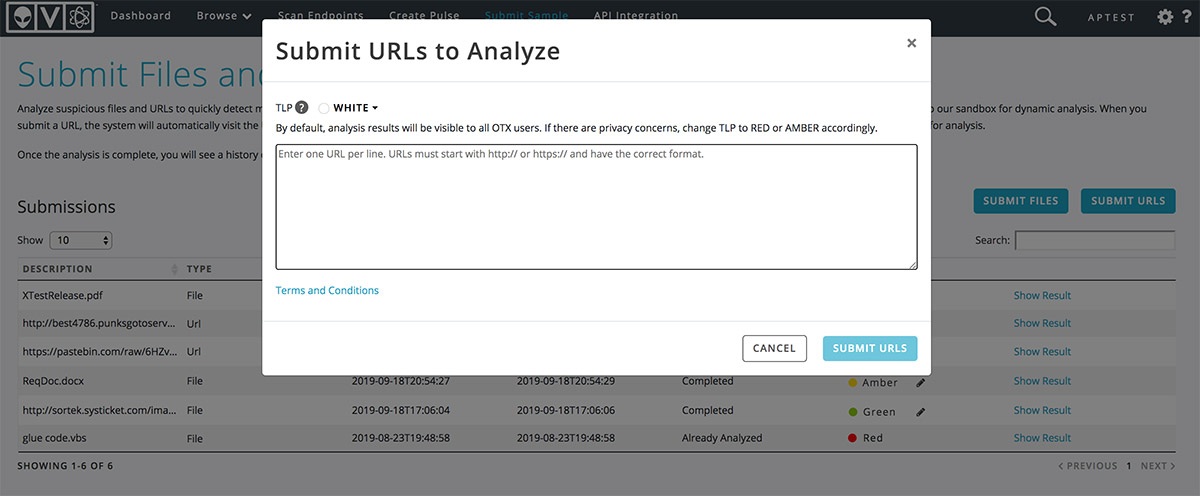 View the status of your submissions on your dashboard within OTX. Completion of analysis is typically within minutes of submission.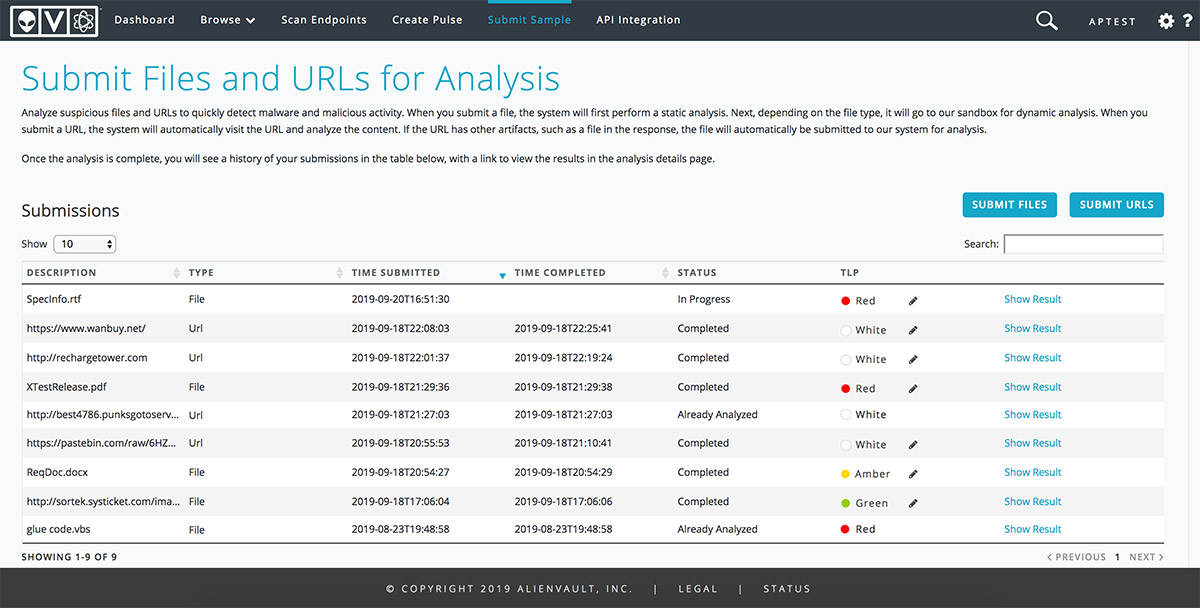 Once the analysis is complete, you can view the results on the corresponding details page. You can also add the resulting indicator to a new pulse with the click of a button.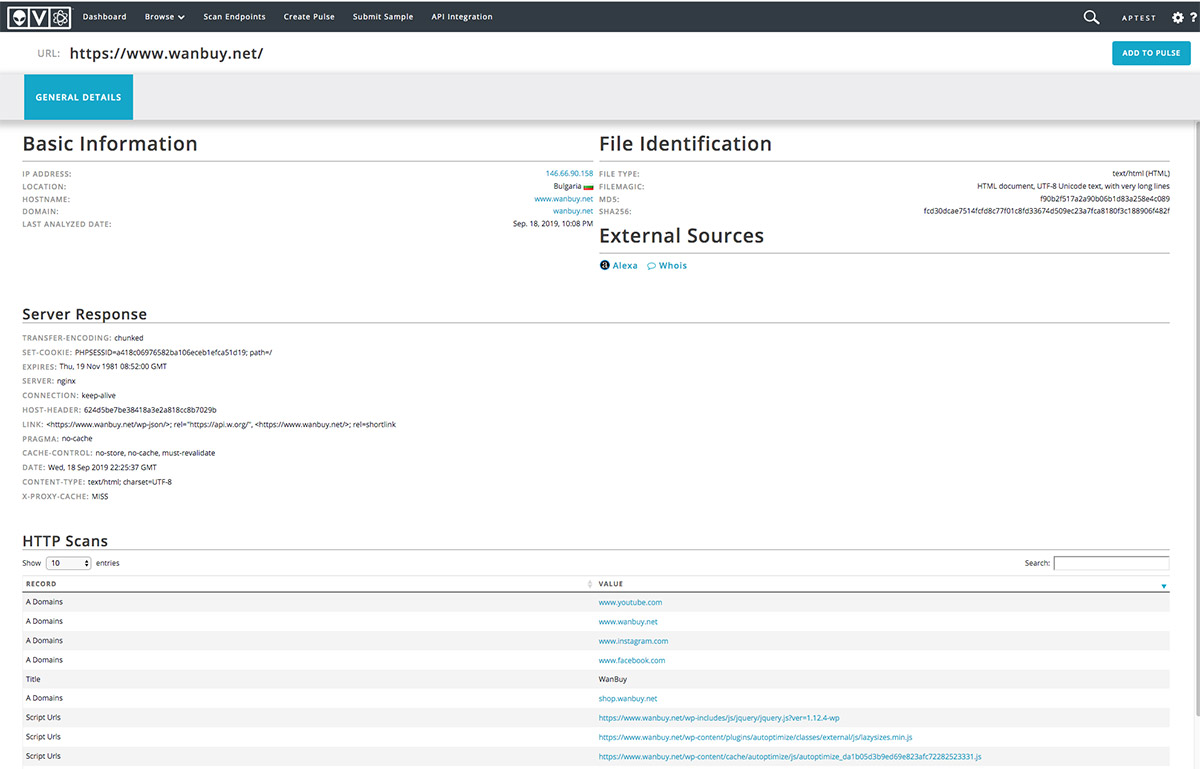 OTX will keep a history of all your submissions, while also providing easy search and filter capabilities from your dashboard.