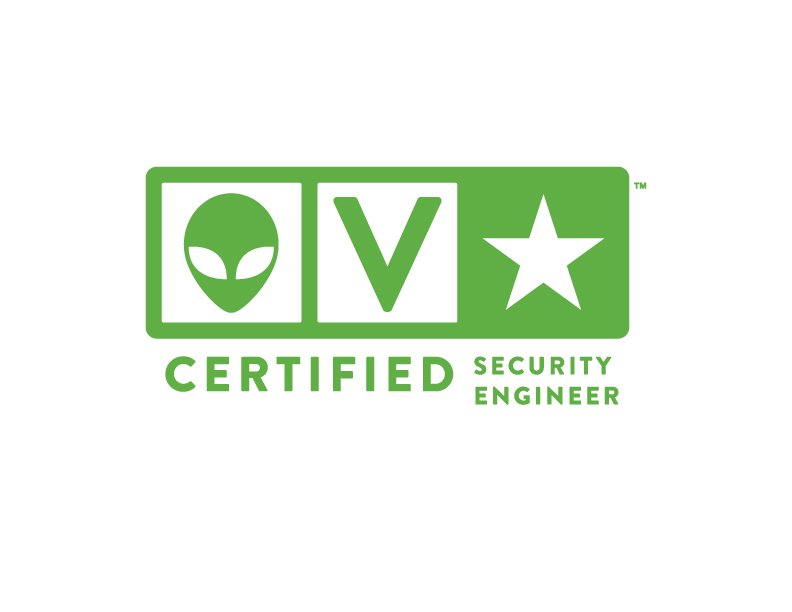 When I was asked to write this blog, I thought to talk about certifications and training in the context of real people. So we reached out to a couple of folks who have taken and passed our new security certification, AlienVault Certified Security Engineer (ACSE) in the past few months to get their perspective.
We spoke with Tony Dow, Lead Security Engineer, Hawaiian Telcom about his experiences. Tony first took AlienVault training over two years ago. He uses USM "all day, every day" in his role. For this reason, he was chosen to work with AlienVault engineers to help craft the questions for the new certification test. Tony was also a beta tester for the new AlienVault certification test. He passed the test, and is now an ACSE. Some of his thoughts:
On the scope of the certification test: "We put a lot of thought into the certification test questions to cover the full range of AlienVault capabilities."
His advice to those going after the certification: "To pass the ACSE test, you really need to work with USM – you need to know the menus and how to navigate the features."
On ACSE: "I have a lot of respect for AlienVault as a company, and I'm proud to have the ACSE on my resume."
On the value of ACSE: "If I'm looking at job candidates, if they have ACSE I know they have a really thorough understanding of not only AlienVault, but SIEM, IDS and other open source tools. I am more interested in that kind of candidate than one who has experience only with a commercial, closed-source product. If they know AlienVault, that pretty much covers the bases that I would ask in an interview."
We also spoke with Karl Hart, Manager of Information Security, CyberCon Security Solutions, LLC. Karl was a beta tester for the new AlienVault certification test. He passed the test, and is now an ACSE. Some of his thoughts:
On the difficulty of the test: "If you pass this test, you really know your stuff – you really have to know how the product works."
On the value of ACSE: "The certification has lots of value, that will increase as AlienVault grows." "When you see that certification logo, you know the person really understands USM. When I look to hire people, if I see that they are ACSE, I know I won't have to babysit them."
On advice for those seeking ACSE: "As for advice to others on preparing for the exam, get your hands on USM (or the free version, OSSIM) and know the product inside-out."
On ACSE and other security certifications "I also have CISSP, CEH and CHFI certifications, and they are great. But on my business card, I put ACSE first. The difference with the ACSE is that you really need hands-on experience, knowledge."
Now that we've announced our new ACSE certification, I'm interested in your stories and your questions.  Please feel free to share your thoughts with me at certification@alienvault.com.  If you choose to seek the ACSE certification, I wish you well in your practice and preparation. Learn more 
Here's the press release.