We've had a lot to celebrate this year. AlienVault, now an AT&T company, has received many awards, including three this quarter. In October, USM Anywhere was named the 2018 Cloud Security Solution of the Year after receiving the most votes in the industry. This recognition validates our SaaS-driven deployment model that integrates critical security capabilities into a unified platform enabling faster threat detection and response across cloud and on-premises environments. Here's a photo of Sophia Anastasi, AlienVault UK Partner Account Manager, accepting the award at Computing Security's awards ceremony.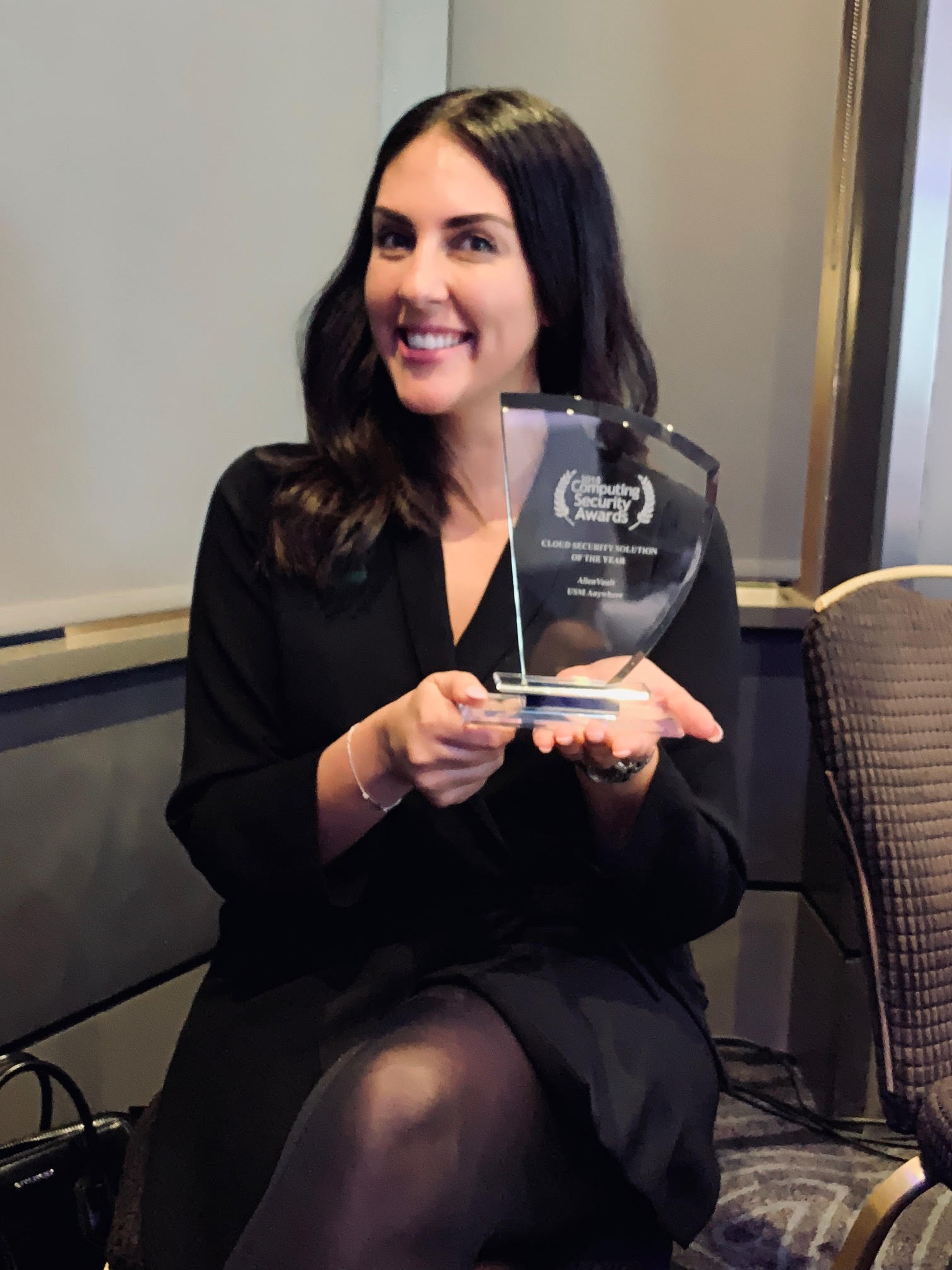 Our channel team is also receiving industry accolades. Last Thursday night at the Channelnomics Innovation Awards ceremony in New York City, Mike LaPeters, Vice President of Global Channels, accepted the award for Security Partner Program of the Year in North America. In October, Mike was selected as a winner of the 2018 Channel Futures Circle of Excellence Awards for his vision, innovation and advocacy of the indirect channel in helping AlienVault solution providers create business value for their customers.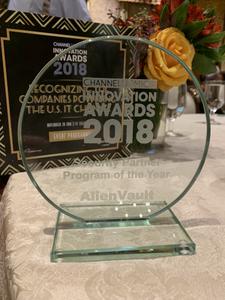 On AlienVault receiving these awards, Mike said, "Both of these awards are a testament to our focus on enablement. We help participants in the AlienVault Partner Program to create new opportunities for business growth, expansion and profitability powered by AlienVault USM."
With 2018 coming to close, we are excited to see what the new year brings as we continue to deliver phenomenal security products to our customers and solution providers.