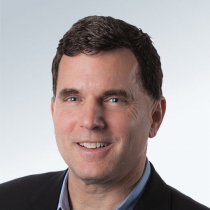 Andy Johnson
VP, Finance
---
Andy Johnson is an experienced Corporate and Business Development executive with over 20 years experience in technology markets. He was most recently Vice President, Corporate Development at HP responsible for executing M&A, divestures, and integration. He worked on key acquisitions now driving HP's most important strategic initiatives including ArcSight and Fortify for Security, and 3Com and 3Par for Cloud and Converged Infrastructure.
Prior to HP, Andy was Vice President, Corporate and Business Development at Brocade, where he led M&A, equity investments, and strategic alliances. His other experience includes Vice President, Marketing, Sales and Business Development for Pacific Microsonics, a digital audio company acquired by Microsoft, and The Boston Consulting Group, one of the world's leading management consulting firms. Andy started his career at Unisys in software development.
Andy holds a BS Computer Science with Honors from the University of Virginia and an MBA from Stanford.