Threat Intelligence Evaluator's Guide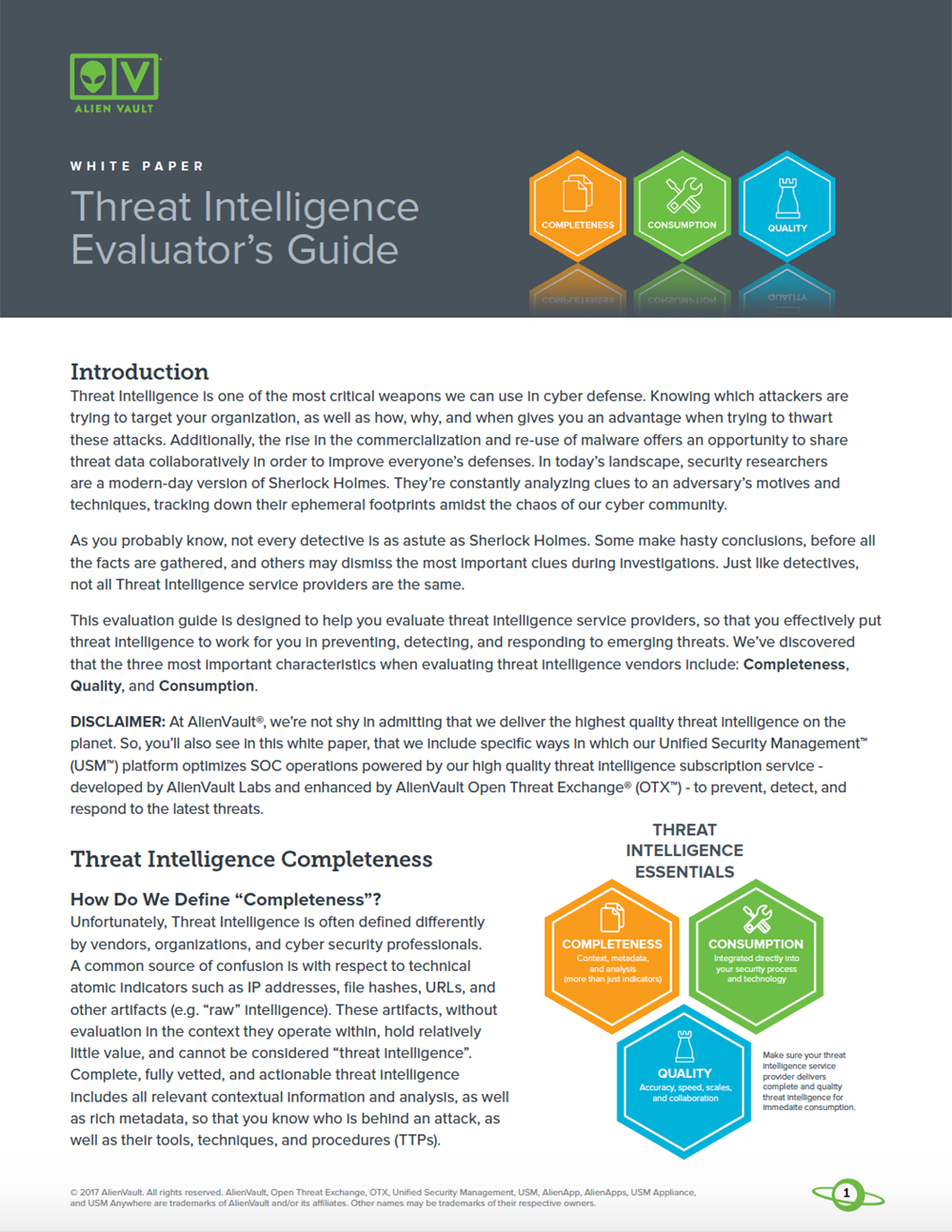 Threat Intelligence is one of the most critical weapons we can use in cyber defense. Knowing which attackers are trying to target your organization, as well as how, why, and when gives you an advantage when trying to thwart these attacks.
In today's landscape, security researchers are a modern-day version of Sherlock Holmes. They're constantly analyzing clues to an adversary's motives and techniques, tracking down their ephemeral footprints amidst the chaos of our cyber community. However, these researches can also make hasty conclusions before all the facts are gathered, and dismiss the most important clues during investigations.
This evaluation guide is designed to help you evaluate threat intelligence service providers, so that you can effectively put threat intelligence to work for you.
You'll learn:
The 3 characteristics to look for when evaluating threat intelligence vendors
The most important questions to ask when evaluating threat intelligence vendors and what to listen for
How the AlienVault Labs Security Research Team provides organizations with reliable, accurate, and relevant threat intelligence
Download this guide today for a roadmap for making the most of threat intelligence in your security program.