10 Tips to Help Clients Comply with GDPR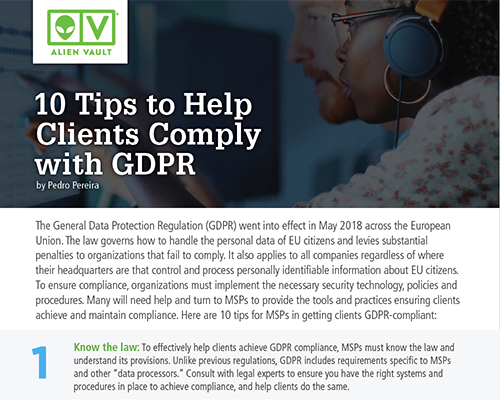 The GDPR, or General Data Protection Regulation, went into effect in May of 2018. The law governs how to handle the personal data of EU citizens and levies substantial penalties to organizations that fail to comply. It also applies to all companies regardless of where their headquarters are that control and process personally identifiable information about EU citizens.
To ensure compliance, organizations must implement the necessary security technology, policies and procedures. This presents an opportunity for MSPs to provide the tools and practices to ensure clients achieve and maintain compliance.