5 endpoint attacks your antivirus won't catch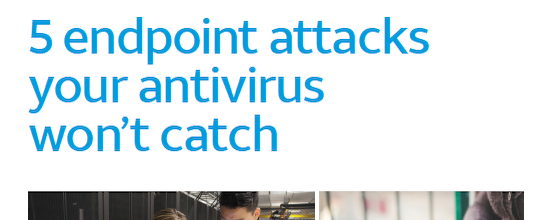 Attackers have figured out how to bypass traditional antivirus software with file-less attacks designed to hide within sanctioned applications and even within the OS itself. So, even if you're vigilant about installing patches and pushing out antivirus updates, your organization is likely still at risk.
In this whitepaper, you'll learn:
How attackers have adapted their tactics to evade traditional antivirus
How these increasingly common attacks work and what makes them difficult to detect
Why a new approach to endpoint threat detection is needed to catch these advanced attacks
​Download the free guide today to learn how to quickly evolve your threat detection strategy.