Best Practices for File Integrity Monitoring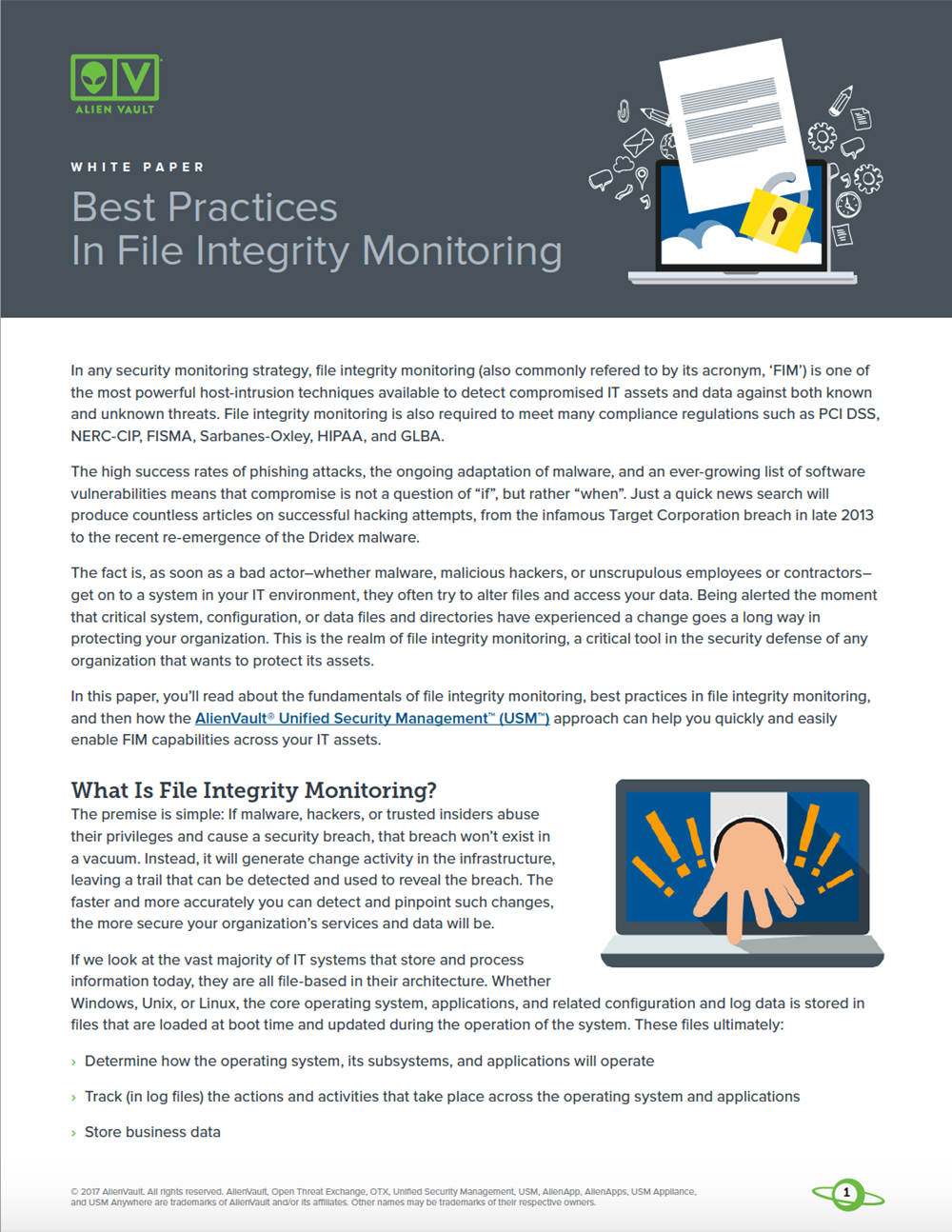 The high success rates of phishing attacks, ongoing adaptation of malware, and an ever-growing list of software vulnerabilities make compromise not a question of "if", but rather "when".
As soon as a bad actor–whether malware, malicious hackers, or unscrupulous employees or contractors–gets on to a system in an IT environment, they often try to alter files and access unauthorized data. Being alerted the moment a critical system, configuration, data file or directory have experienced a change goes a long way in protecting your organization, which is why file integrity monitoring (FIM) is a critical tool in the security defense of any organization.
In this whitepaper, you learn:
What file integrity monitoring is
Why it is considered a critical security control
Which files should be monitored
Factors to consider when selecting a FIM solution
How AlienVault USM integrates FIM with other security controls to deliver robust security monitoring
Download this whitepaper today to learn best practices for implementing file integrity monitoring, and how AlienVault USM can help you quickly and easily enable FIM capabilities across your IT assets.