Beginner's Guide to Hybrid Cloud Security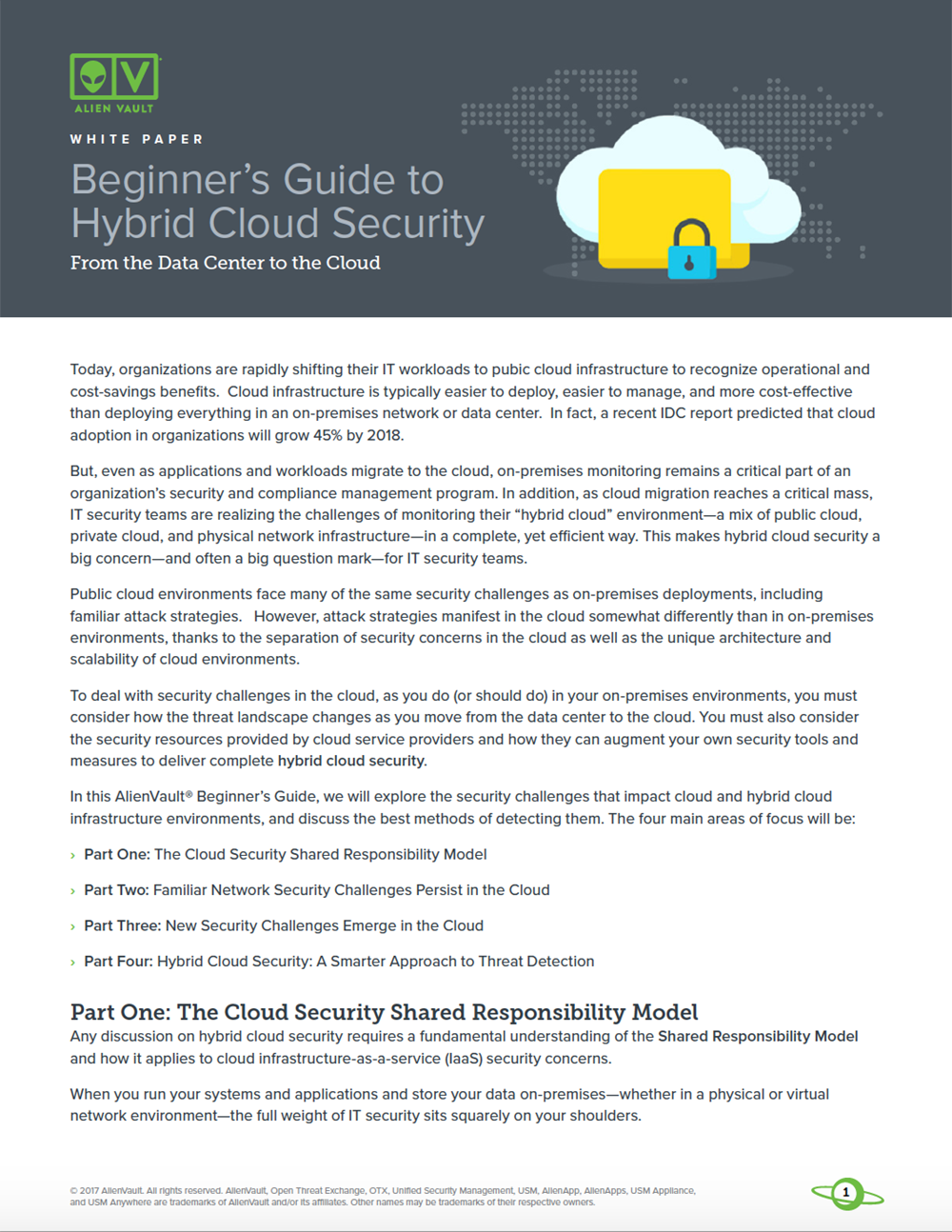 Today, organizations are rapidly shifting their IT workloads to public cloud infrastructure to recognize operational and cost-savings benefits. But, as this happens, IT security teams are realizing the challenges of monitoring their "hybrid cloud" environment—a mix of on-premises, public cloud and private cloud environments—in a complete, yet efficient way.
In this Beginner's Guide, you'll learn about key principles to consider as you expand your security monitoring efforts to include cloud, as well as on-premises assets, including:
The Shared Responsibility Model and how that applies to cloud security concerns
​Network security challenges that apply to both your on-premises and cloud assets
New security challenges unique to cloud environments
Best practices for effective security monitoring across your on-premises and cloud environments
Download this guide now to better understand how to implement practical threat detection strategies across your on-premises and cloud environments.