Approaches to AWS Intrusion Detection (IDS)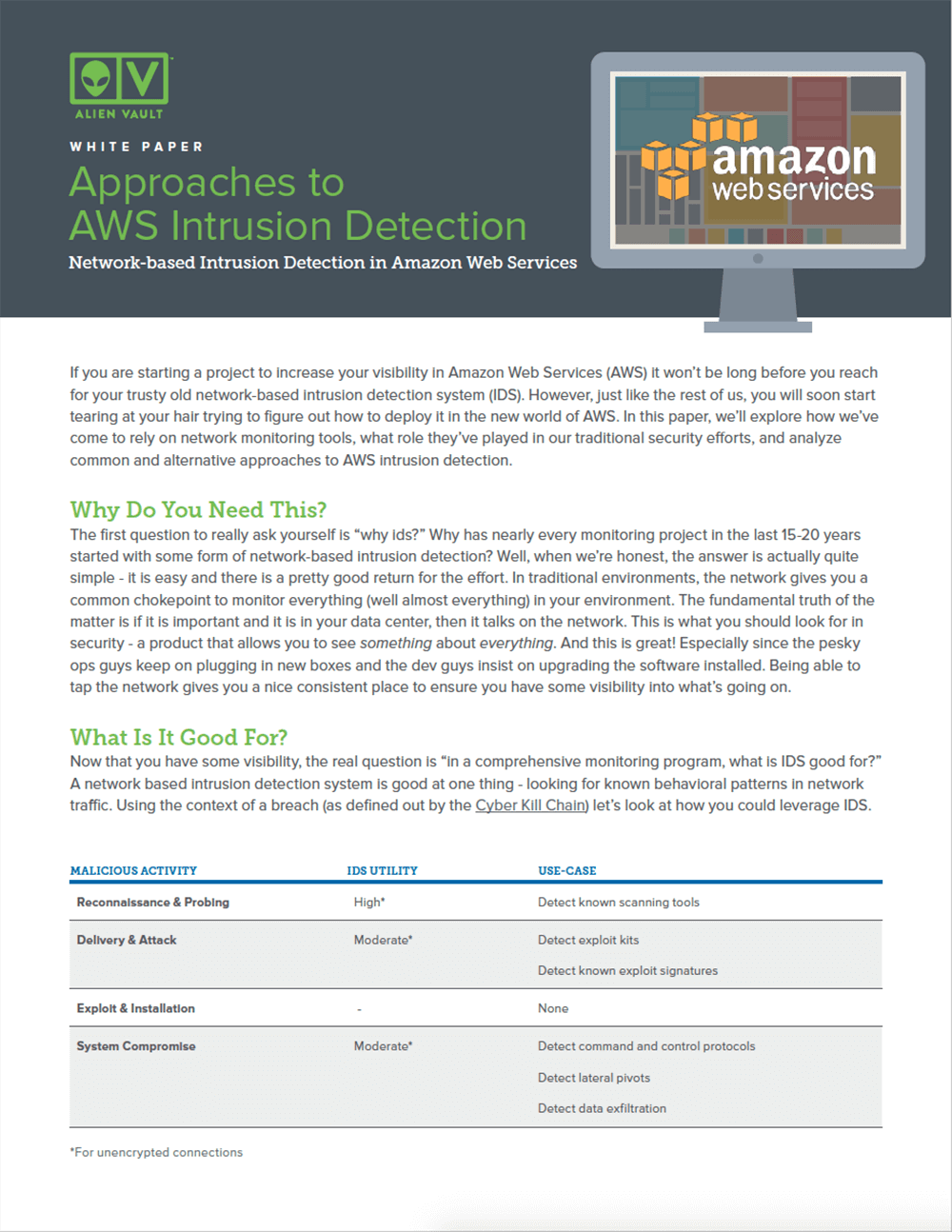 AWS Security Start-up Guide: Leave Your Network IDS at Home
Deploying your favorite Network IDS in an AWS environment is problematic, because traditional on-premise span and tap monitoring strategies will not work in the cloud. However, AWS enables you to improve your ability to detect threats and achieve compliance through visibility into the management plane.
In this paper, we'll explore ways to better navigate and utilize IDS in AWS, including:
What is network-based IDS good for and when should I be using it?
Possible approaches to IDS in AWS (and pros/cons)
Alternative approaches to IDS in AWS
How to leverage threat detection strategies in AWS for PCI compliance
Download the whitepaper now and learn how to optimize threat detection in AWS.