OSSIM Training: How to Create Custom Plugins with New Plugin Builder
Watch the Webcast On-Demand
The ability to create or customize data source plugins is a specialized feature of OSSIM which allows you to collect events and data from other platforms beyond those that are natively integrated. Our latest version of OSSIM includes a new plug-in builder to make this process easier.
Join us for a special training session to learn:
Why and when custom plugins are needed
How plugins are structured and constructed with the new plugin builder
How to enable new plugins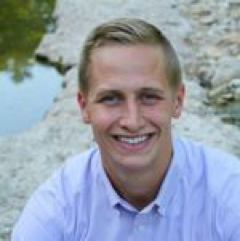 Skylar Talley
Product Manager
Skylar joined AlienVault in January of 2017 as the Product Manger for USM Appliance and OSSIM. Before AlienVault, Skylar worked at SpareFoot, a marketplace for self storage, and Waldo Photos, a seed stage photo sharing startup. Since joining the product team at AlienVault, Skylar has been focused on coming up to speed on AlienVault's diverse user base and all of the different ways that the USM Appliance product helps organizations address their security needs.