How to Configure Your AlienVault OSSIM Installation: Advanced Topics
Watch the Webcast On-Demand
Because every network environment is different, OSSIM offers flexible configuration options to adapt to the needs of different environments. Whether you are just getting started with OSSIM, or have been using it for years, thinking through the OSSIM configuration options available will help you get the most out of your installation.
After a short refresher on basic configuration tips (HIDS deployment, configuring syslog & plugins, vulnerability scans, connecting to Open Threat Exchange), we'll dive into these more advanced topics:
Netflow configuration and alerting (including configuring a "dummy" sensor)
Setting up asset scans for availability monitoring and policies
Using the Deployment Dashboard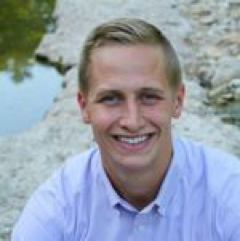 Skylar Talley
Product Manager
Skylar joined AlienVault in January of 2017 as the Product Manger for USM Appliance and OSSIM. Before AlienVault, Skylar worked at SpareFoot, a marketplace for self storage, and Waldo Photos, a seed stage photo sharing startup. Since joining the product team at AlienVault, Skylar has been focused on coming up to speed on AlienVault's diverse user base and all of the different ways that the USM Appliance product helps organizations address their security needs.