Best Practices and Essential Tools for GDPR Compliance
Watch the Webcast On-Demand
With the General Data Protection Regulation (GDPR) now in full swing in the European Union, many organizations still have lingering questions around the regulation.

After all, with so many chapters and articles full of complex bureaucratic language, it's not particularly easy to comprehend for IT people looking for specific instructions on what technical measures to implement.

View this webinar to get practical, straightforward advice on how to comply with GDPR, including:
Devising and maintaining a plan to detect a data breach,
Properly documenting evidence of compliance for auditors,
Evaluating the effectiveness of your security practices,
Minimizing costs by reducing the number of tools and processes needed,
Selecting the right technology platform or managed service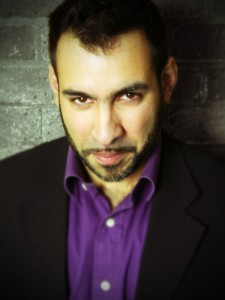 Javvad Malik
Security Advocate
The man, the myth, the blogger; Javvad Malik is a London-based IT Security professional. Better known as an active blogger, event speaker and industry commentator who is possibly best known as one of the industry's most prolific video bloggers with his signature fresh and light-hearted perspective on security. Prior to joining AlienVault, Javvad was a senior analyst with 451 Research providing technology vendors, investors and end users with strategic advisory services, including competitive research and go-to-market positioning.