Advanced Threat Detection for AWS Environments with AlienVault USM Anywhere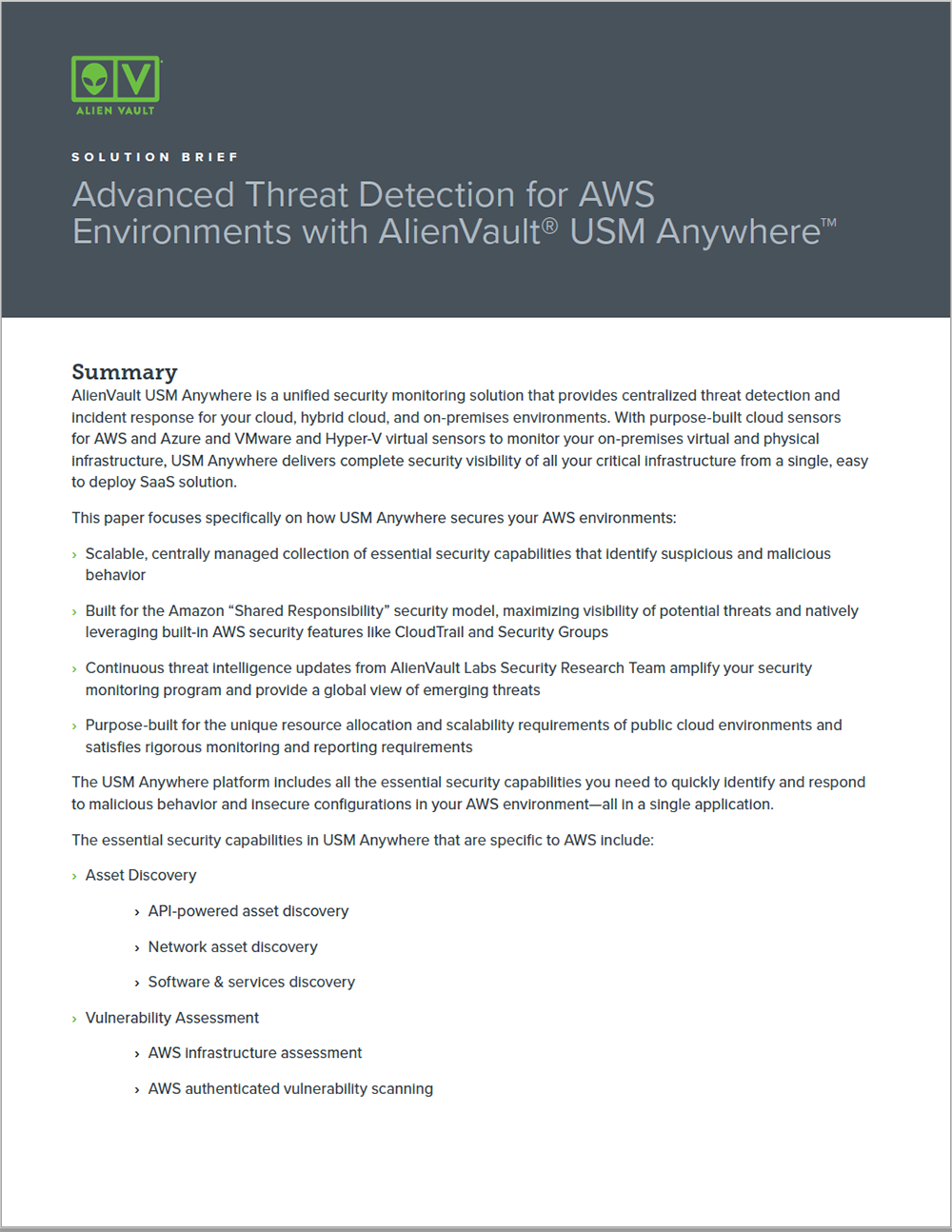 AWS offers significant advantages for many organizations with its innovative technology model. However, the 'Shared Responsibility' security model for AWS can present challenges. As Amazon explains, "While AWS manages security of the cloud, security in the cloud is the responsibility of the customer." So, if you rely on AWS, you need to regularly evaluate the configuration of your network access and security controls. Otherwise, you could inadvertently deploy insecure configurations, putting your instances and assets at risk.
AlienVault USM Anywhere, with its purpose-built AWS sensor, provides you with the security awareness and threat intelligence that you need to be able to detect and respond to threats and to manage compliance in your AWS environments.
This solution brief provides an overview of how USM Anywhere gives you visibility into:
What assets are deployed within your AWS environment
Assets that are configured insecurely or vulnerable to exploits
Who is using your AWS resources and how they are using them
Malicious activity targeting your AWS environment
Download now to learn more about how USM Anywhere can give you complete security visibility across AWS as well as your other cloud and on-premises environments.