SOC 2 Compliance with AlienVault USM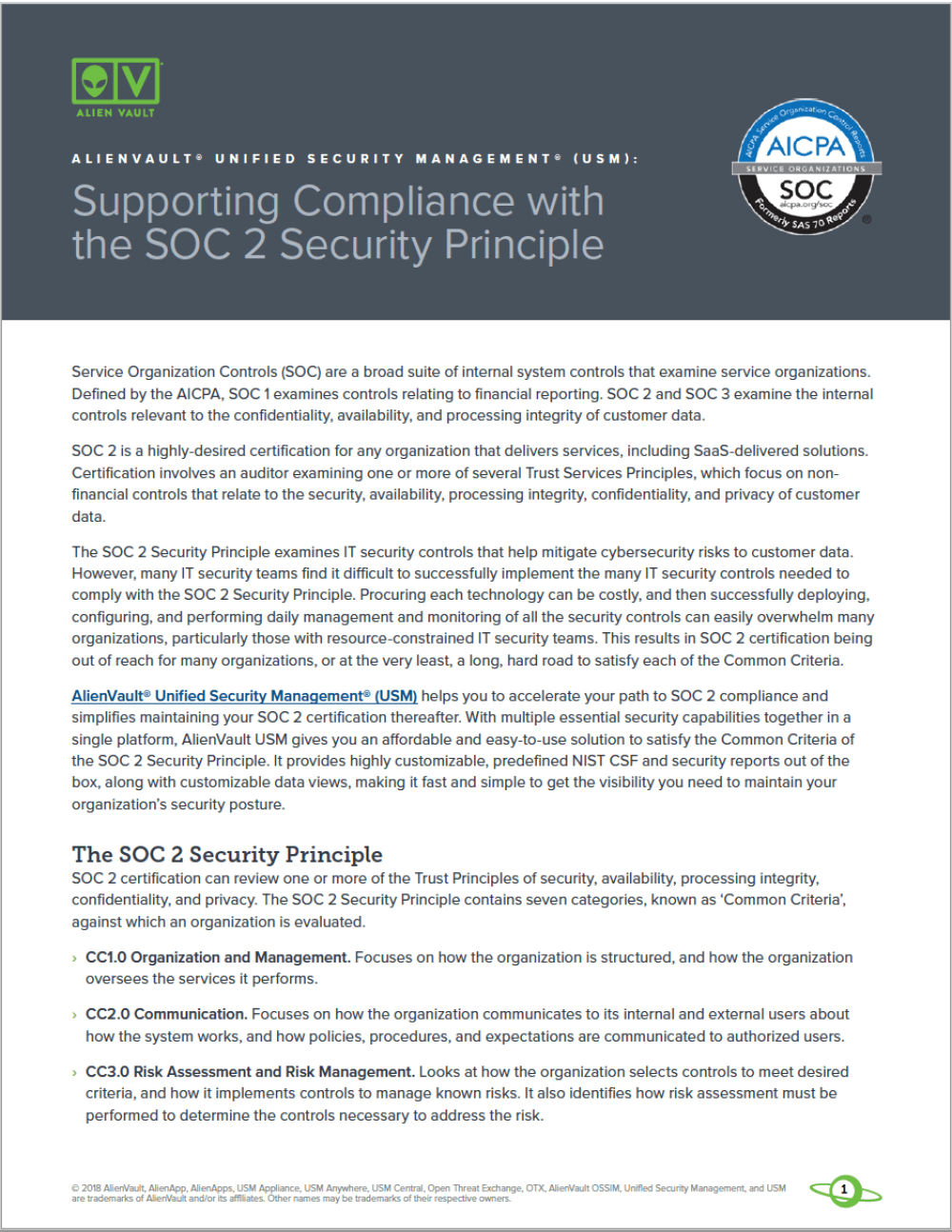 SOC 2 is a highly-desired certification for any organization that delivers services, including SaaS-delivered solutions. However, many IT security teams find it difficult to successfully implement the many IT security controls needed to comply with the SOC 2 Security Principle. Purchasing each required technology can be costly, and successfully deploying, configuring, and performing daily management and monitoring of all the security controls can easily overwhelm many organizations, particularly those with resource-constrained IT security teams.
This solution brief explains how AlienVault Unified Security Management (USM) accelerates your path to SOC 2 compliance and simplifies maintaining your SOC 2 certification thereafter. With multiple essential security capabilities integrated in a single platform, as well as highly customizable, predefined NIST CSF and security reports out of the box, AlienVault USM provides an affordable and easy-to-use solution to satisfy the Common Criteria of the SOC 2 Security Principle.