Accelerate Compliance for the SAMA Cyber Security Framework using AlienVault USM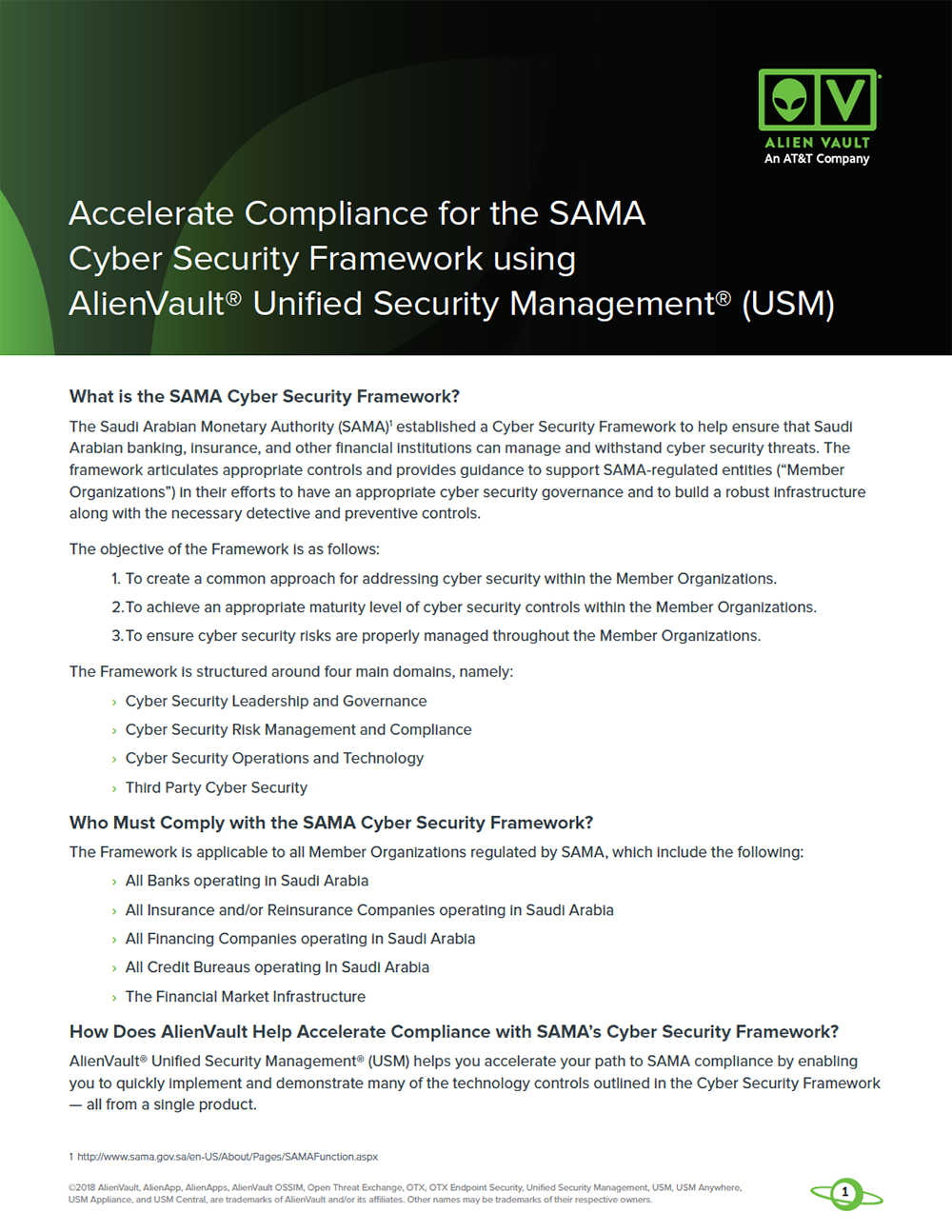 The Saudi Arabian Monetary Authority (SAMA) established a Cyber Security Framework to help ensure that Saudi Arabian banking, insurance, and other financial institutions can manage and withstand cyber security threats. The framework articulates appropriate controls and provides guidance to support SAMA-regulated entities ("Member Organizations") in their efforts to ensure adequate cyber security governance.
In this solution brief, you'll learn how AlienVault Unified Security Management (USM) can help you address the SAMA Cyber Security Framework with integrated security controls including:
Asset discovery
Vulnerability assessment
Cyber security event management
Threat detection
Read the full solution brief now to learn more about how AlienVault USM can help streamline your compliance efforts for the SAMA Cyber Security Framework.