Simplify PCI DSS Compliance with AlienVault Unified Security Management (USM)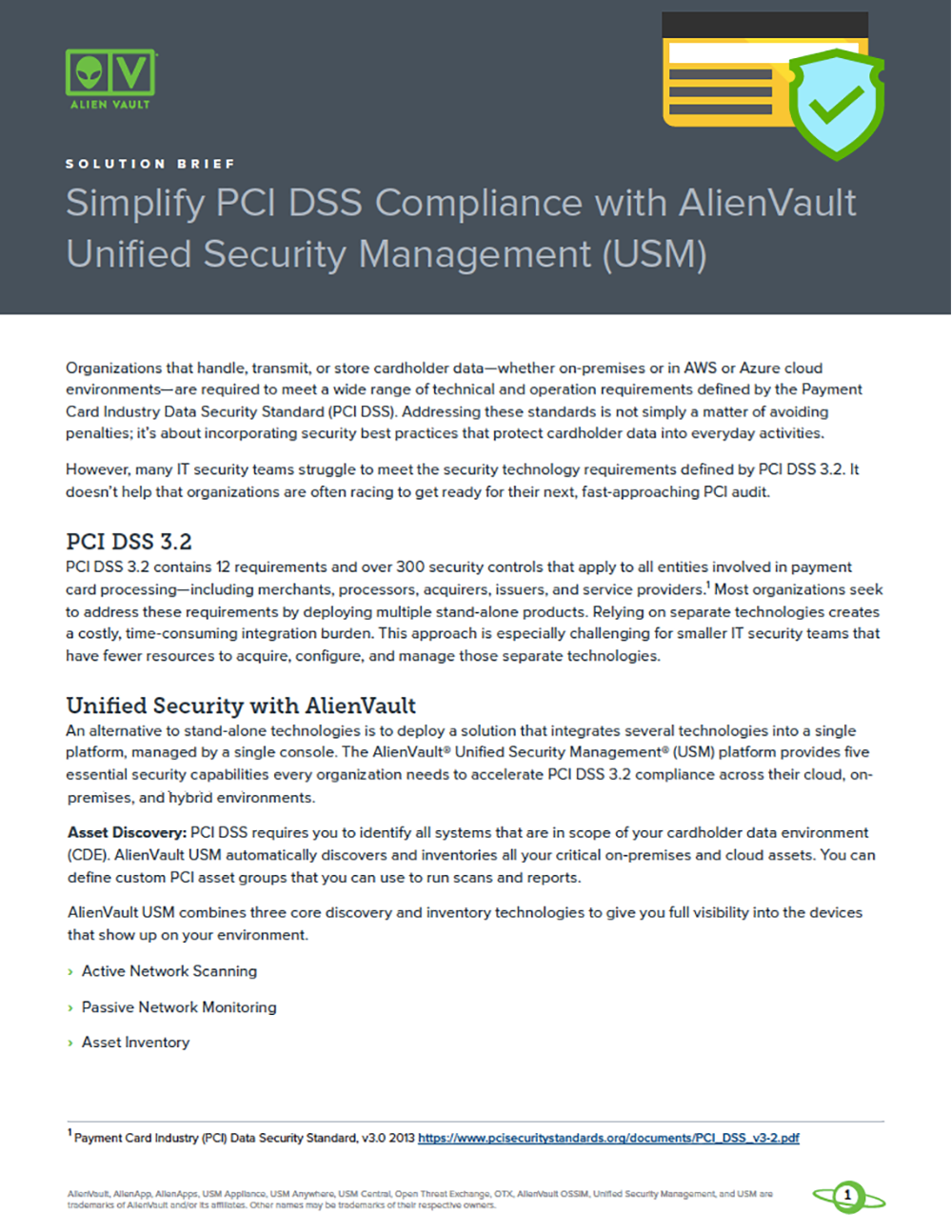 Companies that handle or store consumer credit card data must prove compliance with PCI DSS. This requires implementing and maintaining robust security controls to monitor logs, detect vulnerabilities, and protect cardholder data. AlienVault® USM Anywhere™ provides the security controls required for PCI DSS compliance in a single easy-to-deploy solution, with built-in PCI DSS audit reporting templates and centralized log management to simplify compliance readiness.
In this solution brief, you'll learn how USM Anywhere can help you become PCI DSS compliant with these capabilities:
Multiple security controls (vulnerability scanning, file integrity monitoring, SIEM, and more) in one fully integrated solution
Flexible asset grouping to enable customized reporting, vulnerability scanning and alerting on PCI DSS in-scope assets
Powerful log management capabilities to collect, analyze, and store log data across cloud and on-premises assets
Built-in PCI DSS report templates and flexible report customization options to speed compliance readiness
And, AlienVault is PCI DSS Level 1 Certified.
Download this solution brief to get a complete overview of how AlienVault USM Anywhere can simplify your PCI DSS efforts.