The Perfect Rx for HIPAA Compliance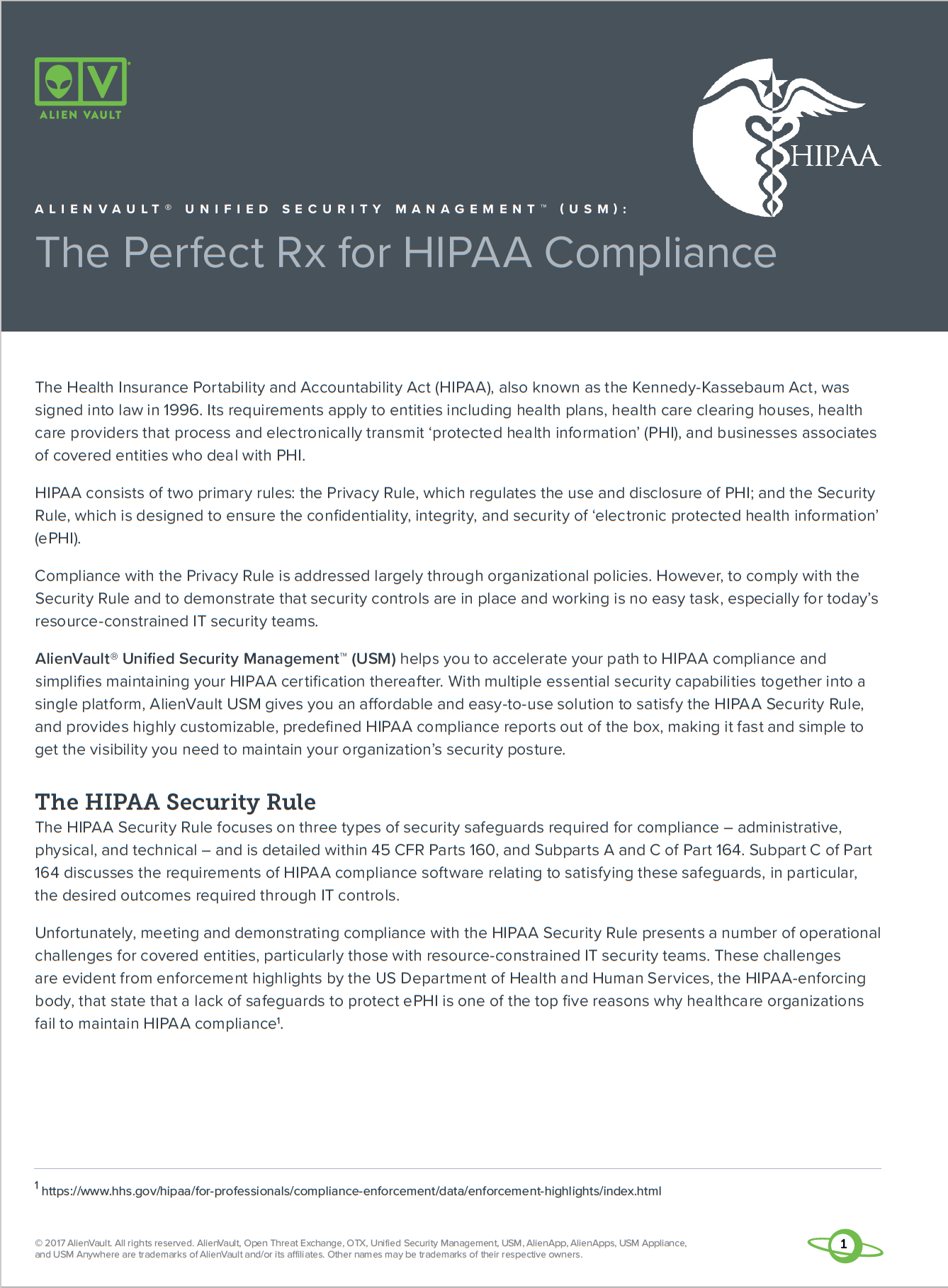 The security-oriented rule of the Health Insurance Portability and Accountability Act (HIPAA) is designed to ensure the confidentiality, integrity, and security of 'electronic protected health information' (ePHI). However, to comply with the Security Rule and to demonstrate that security controls are in place and working is no easy task, especially for today's resource-constrained IT security teams.

The USM platform helps you to accelerate your path to HIPAA compliance and simplifies maintaining your HIPAA certification thereafter. With multiple essential security capabilities together into a single platform, AlienVault USM gives you an affordable and easy-to-use solution to satisfy the HIPAA Security Rule, and provides highly customizable, predefined HIPAA compliance reports out of the box, making it fast and simple to get the visibility you need to maintain your organization's security posture.