Accelerate GDPR Compliance with AlienVault Unified Security Management (USM)
Get Your Free Copy Now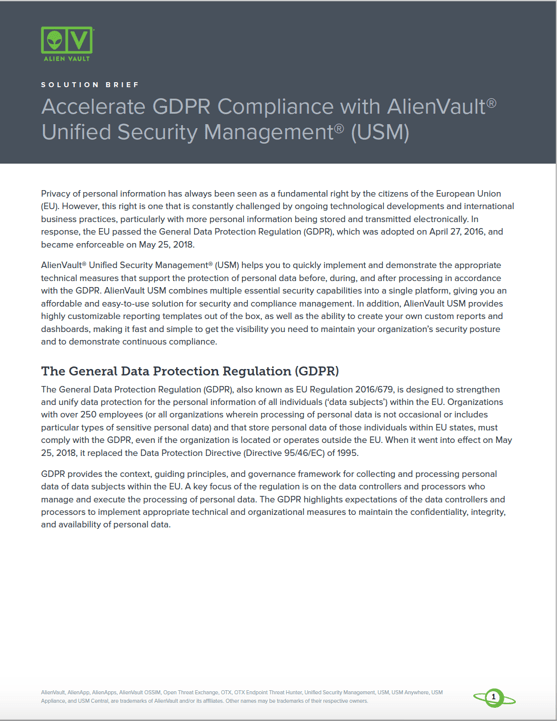 The GDPR, or General Data Protection Regulation, went into effect in May of 2018 and requires organizations to maintain a plan to detect a data breach, regularly evaluate the effectiveness of security practices, and document evidence of compliance. As a result, IT practitioners are now obligated to ensure they have the necessary security tools and controls in place to comply with the requirements of the regulation.
In this solution brief, you will learn the various ways AlienVault® Unified Security Management® (USM) helps you to quickly implement and demonstrate the appropriate technical measures required to protect personal data before, during, and after processing in accordance with the GDPR. By combining multiple essential security capabilities into a single platform, along with highly customizable views and reports, AlienVault USM provides an affordable and easy-to-use solution for security and compliance management.
Download the solution brief now to learn how AlienVault USM can accelerate your path to GDPR compliance.