Secure Your Azure Environment with AlienVault USM Anywhere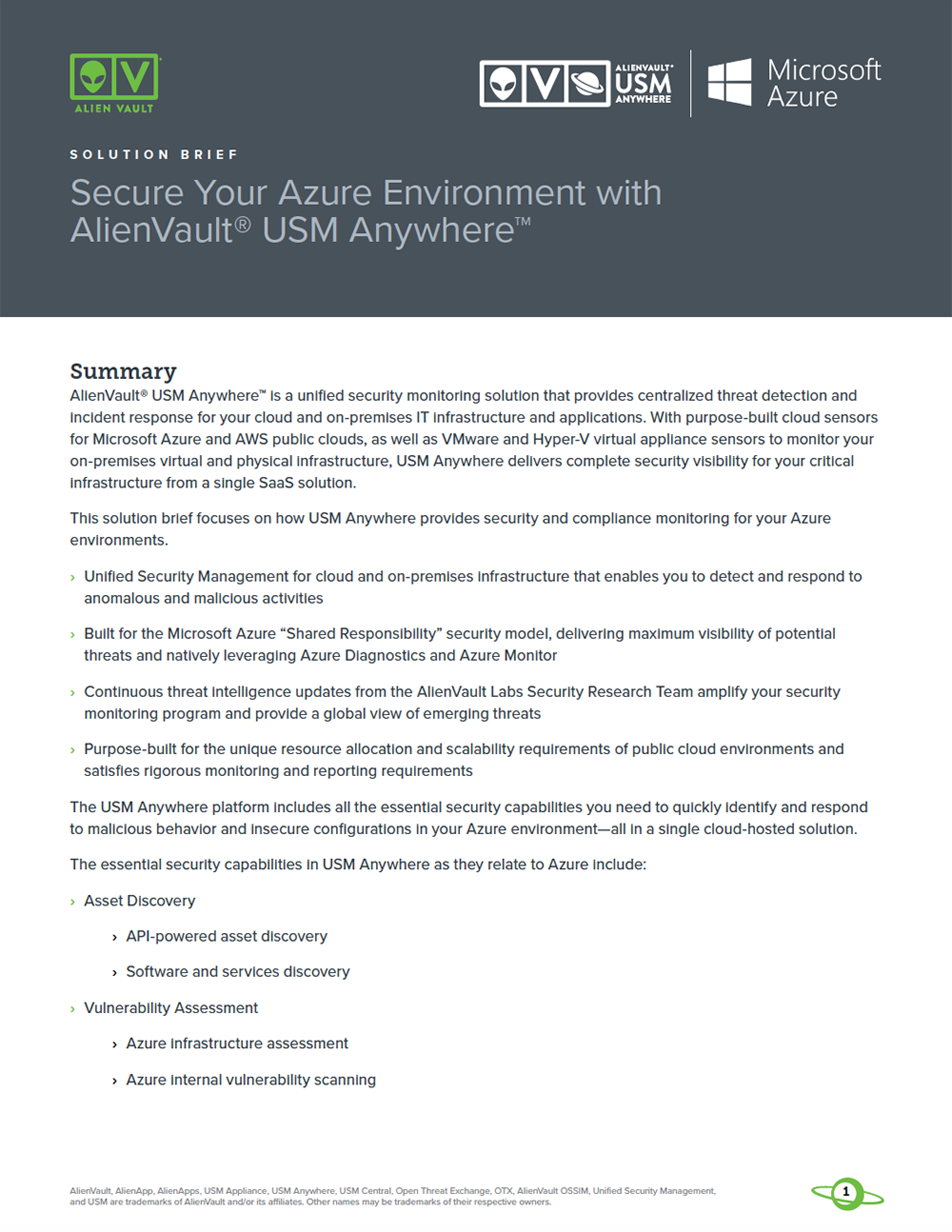 Microsoft Azure offers significant advantages for many organizations with its innovative technology model. However, as more data and applications are migrated, Azure cloud security needs to be an area of focus.
AlienVault USM Anywhere, with its purpose-built Azure sensor and up-to-date threat intelligence, provides you with the security visibility you need to detect threats and manage compliance in your Azure environment.
This solution brief provides an overview of how USM Anywhere gives you visibility into:
What assets are deployed within your Azure subscription
Assets that are configured insecurely or vulnerable to exploits
User and administrator activities, including actions on the Azure subscription and its resources
Malicious activity targeting your Azure subscriptions
Download now to learn more about how USM Anywhere can give you complete security visibility across Azure as well as your other cloud and on-premises environments.