AlienVault® USM™ Reviews from Government Users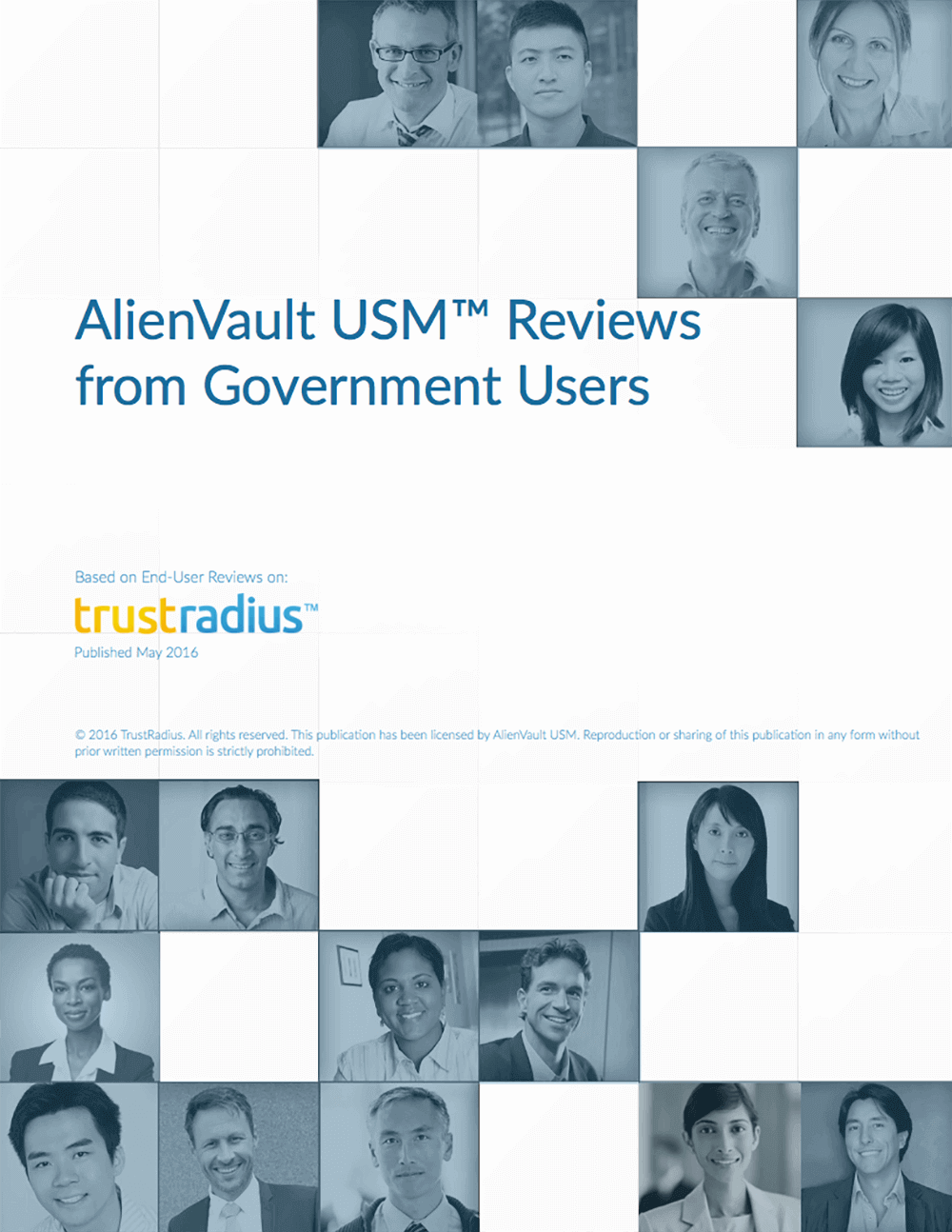 TrustRadius, an independent research and review firm, gathered AlienVault reviews from users of the Unified Security Management (USM) platform who work for state, local and federal government agencies. This report compiles in-depth user reviews and ratings of AlienVault USM that were originally submitted on the TrustRadius website.
The report summarizes what government organizations and users like most about the product and areas for improvement along with a discussion of platform effectiveness and process simplification.
Download the report now to learn how other government users rate AlienVault USM.