AlienVault Unified Security Management (USM) Customer Reviews Report
Get An Inside Look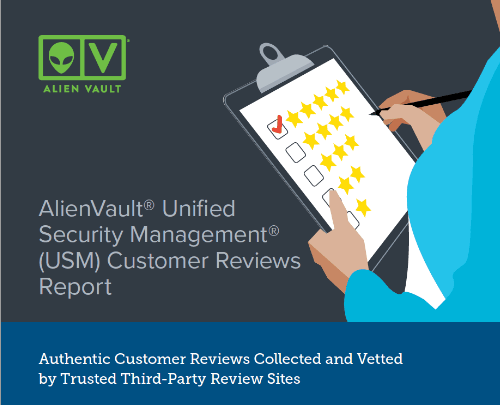 This report is designed to help you make an informed decision about the AlienVault Unified Security Management® (USM) platform.
The customers shown in this report reflect a comprehensive sampling of our extensive customer base from nearly every industry including, but not limited to, Banking and Financial, Healthcare, Government, Education, Retail, and Hospitality. All customer reviews were collected and vetted by trusted third-party review sites. You can rest assured that these reviews are authentic, unbiased, and most importantly, candid.
Download this report now to get an inside look at why customers chose AlienVault Unified Security Management, the security capabilities valued most by customers, and the benefits achieved by using the AlienVault USM platform.