Cyber Threat Intelligence: Who's Using it and How?
Download Now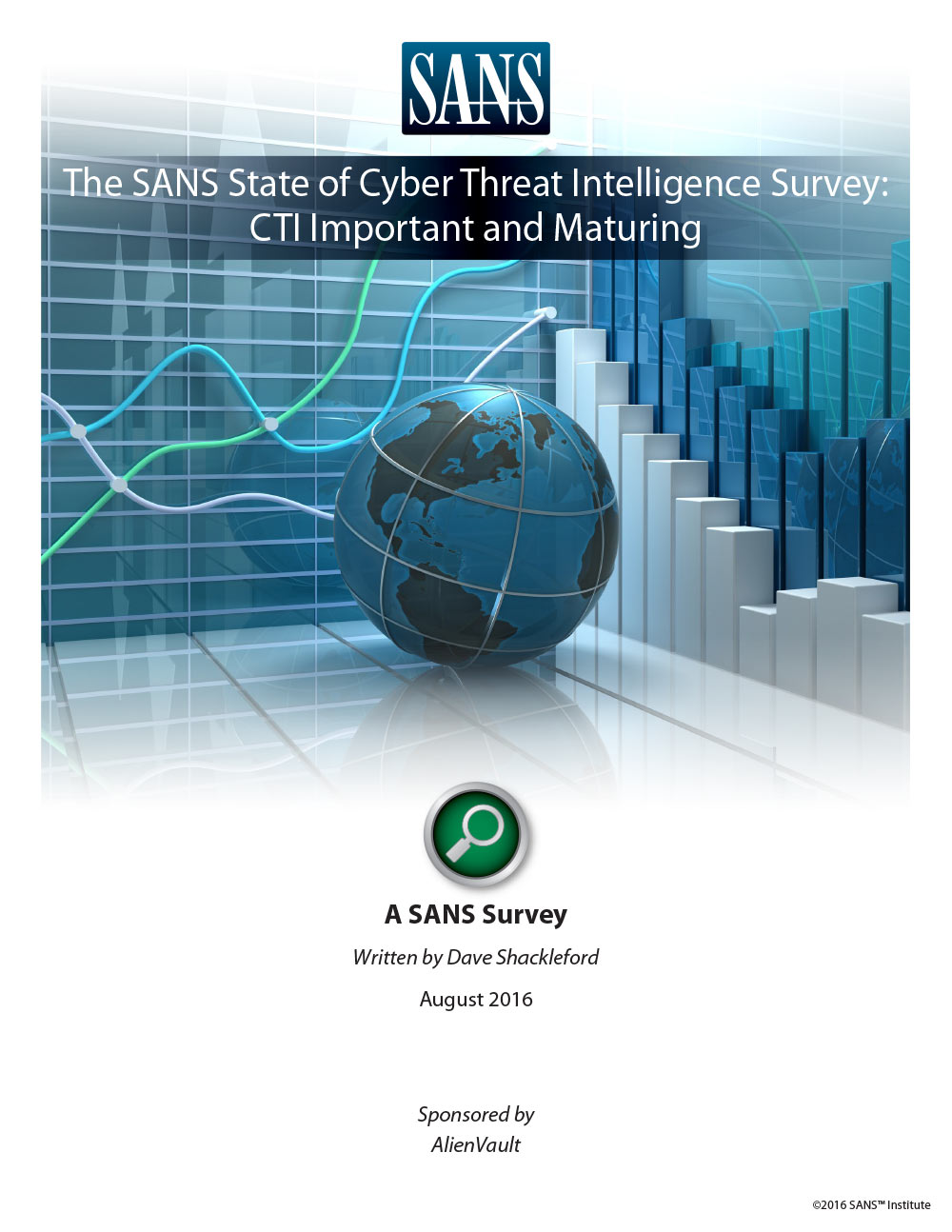 In the last year, the attacks (and attackers) continue to be more brazen than ever. Numerous organizations are being affected by organized criminal groups who deploy ransomware and demand payment to unlock critical data and systems. In this threat landscape, the use of cyber threat intelligence (CTI) is becoming more important to IT security and response teams than ever before In the latest SANS Cyber Threat Intelligence (CTI) Survey, 94% of respondents said their organizations are now using CTI to some extent and the AlienVault Open Threat Exchange (OTX) was reported as the most commonly used standard.
Some of the key benefits reported by survey respondents using CTI were:
Better and more informed decisions (73%)
Improved visibility into threats (71%)
Faster and more accurate response (58%)
Reduced actual exposure of sensitive data & business outages (48%)
Reduced number of incidents through more intelligent blocking (39%)
Download the full survey report to learn more about how IT teams are using Cyber Threat Intelligence, and best practices for integrating it into your security operations.