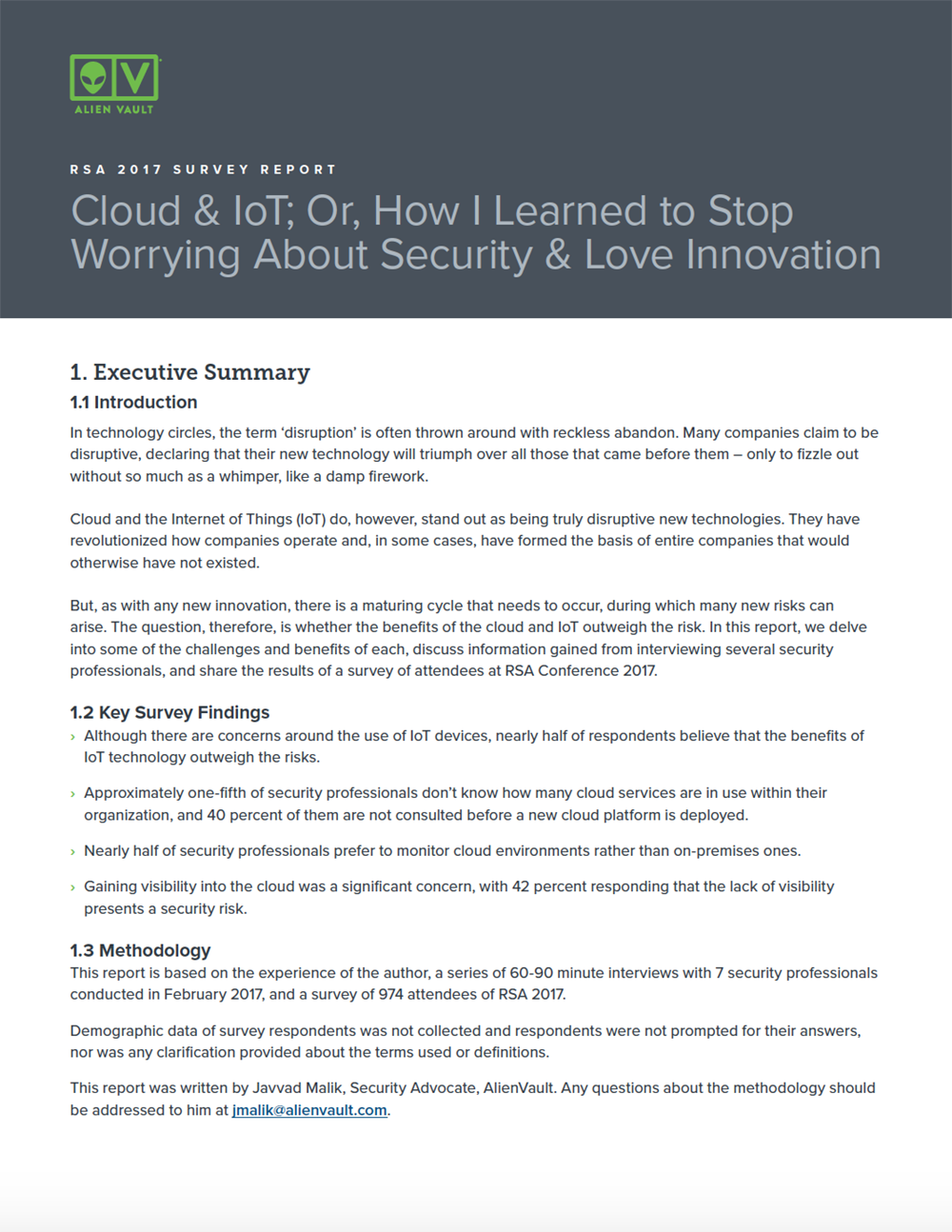 With the rise of IoT and cloud comes expanding threat vectors. Although there are concerns around the use of IoT devices, nearly half of survey respondents believe the benefits of IoT technology outweigh the risks.
Here are some other take-aways from our annual survey, focused this year on IoT and cloud:
Approximately 1/5 of security professionals don't know how many cloud services are in use within their organization, and 40% of them are not consulted before a new cloud platform is deployed
Nearly half of security professionals prefer to monitor cloud environments rather than on-premises ones
Gaining visibility into the cloud was a significant concern, with 42% responding that the lack of visibility presents a security risk
Download this report to explore further.