Critical Tips to Help Clients Accelerate GDPR Compliance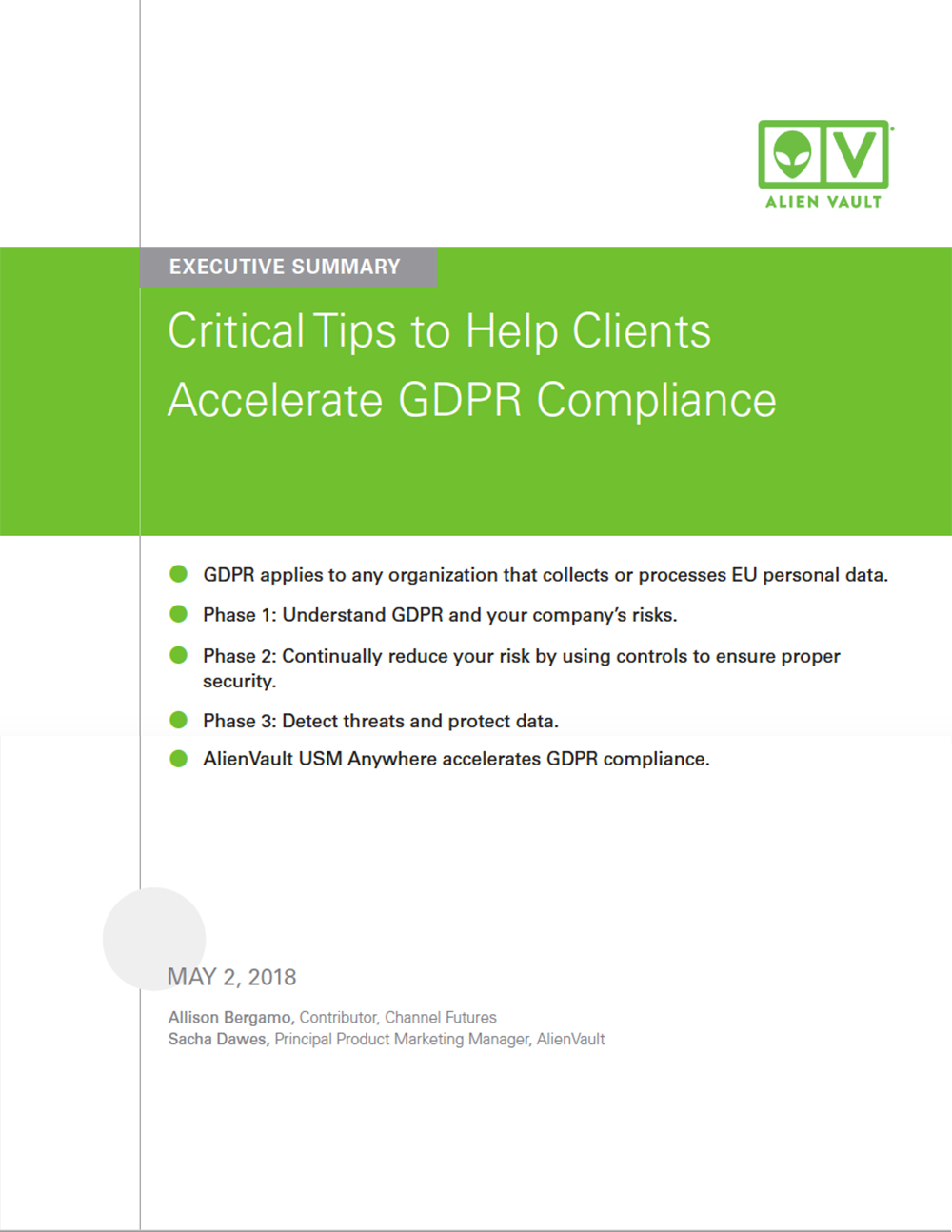 Most businesses are still coming up to speed in their approach to becoming GDPR compliant.
This lack of readiness provides an opportunity for managed service providers (MSPs) to help organizations quickly determine how GDPR impacts them and put controls in place for quick and complete compliance. This report provides an in-depth exploration the multiple phases of GDPR compliance and discusses the steps businesses—and MSPs—can take to ensure they are in compliance.
Download the report today to learn more about GDPR compliance and how MSPs can use the AlienVault USM platform to help customers comply with GDPR quickly and with confidence.