GlobalData Report: Global Managed Security Services Assessment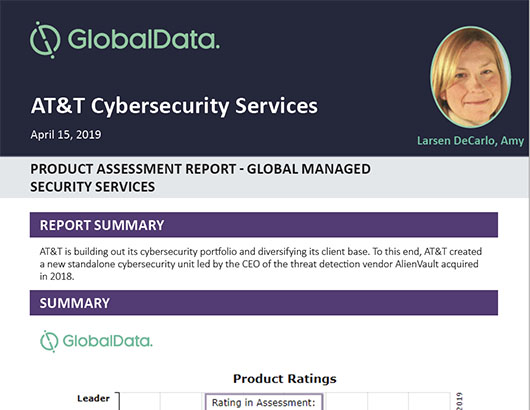 Today, organizations are turning to managed security services to provide anywhere from components-of to the entirety-of their cybersecurity programs.
Regardless of the breadth of service you're looking for, understanding which service provider to enlist can seem an overwhelming task. A third party assessment offers an examination of the product that can help you determine best fit.
In this product assessment report you'll get an overview of the breadth of AT&T Cybersecurity's global managed security service offerings. In addition to individual service feature breakdowns and ratings, the report explores competitive edges:
AlienVault USM is a consolidated platform utilizing automation effectively, which supports more efficient and effective security operations.
The cloud security bundles help organizations tackle the difficult problem of safeguarding workloads across multiple environments.
The emphasis on bolstering expert security staff further increases value as a partner to customers.
Download this report now to gain third-party analysis on the services you're considering in your cybersecurity program.