451 Research Report: AlienVault® Unified Security Management®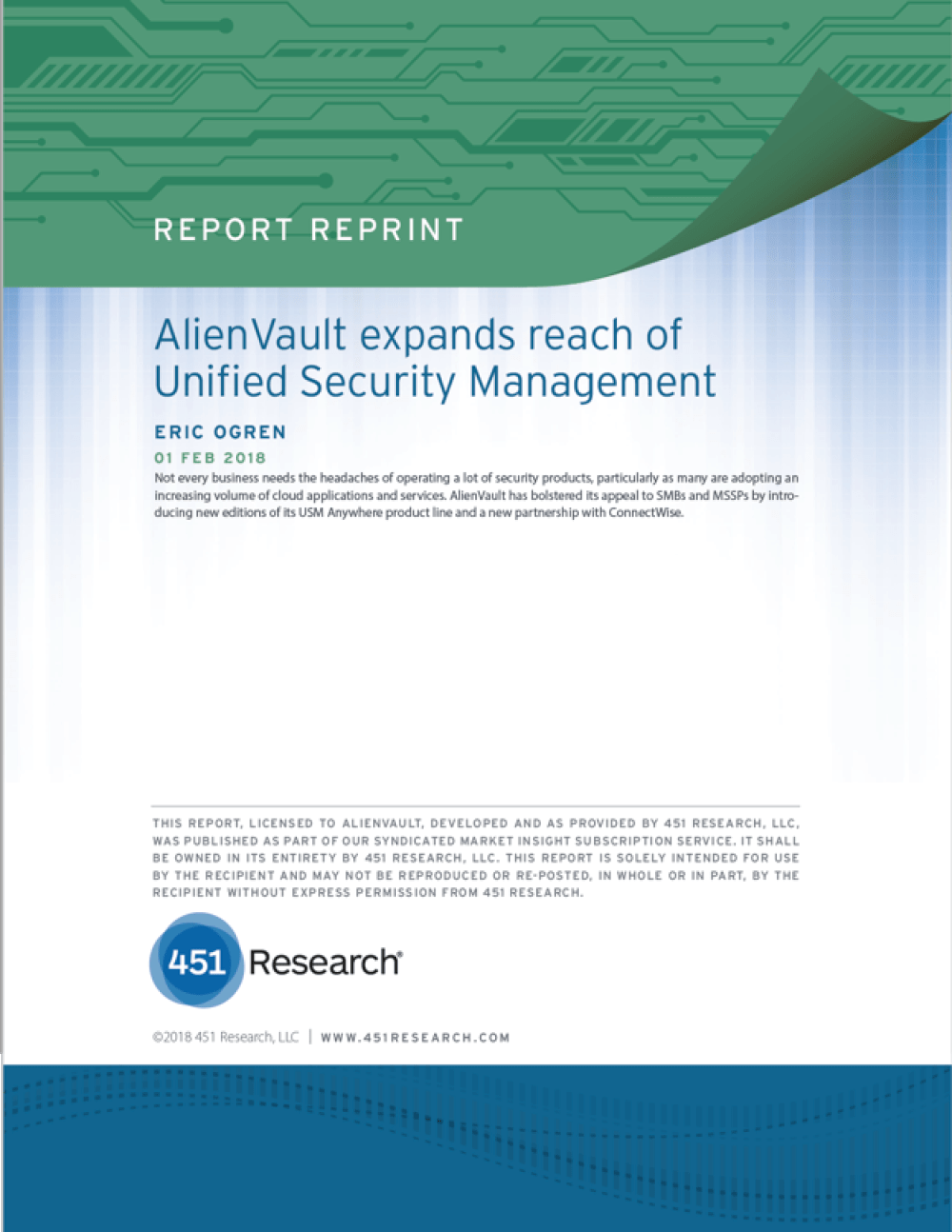 In this report, 451 Research provides its take on AlienVault Unified Security Management, highlighting the introduction of several recent changes that serve to bolster its appeal to SMBs and MSSPs by introducing new editions of the USM Anywhere product line and a new partnership with ConnectWise. The report also provides context on the history of the company, its perceived strategy, an overview of its products, competitors and more.
Download the report now to read 451 Research's full review of AlienVault Unified Security Management.