451 Research Report: AlienVault® Open Threat Exchange™ (OTX™)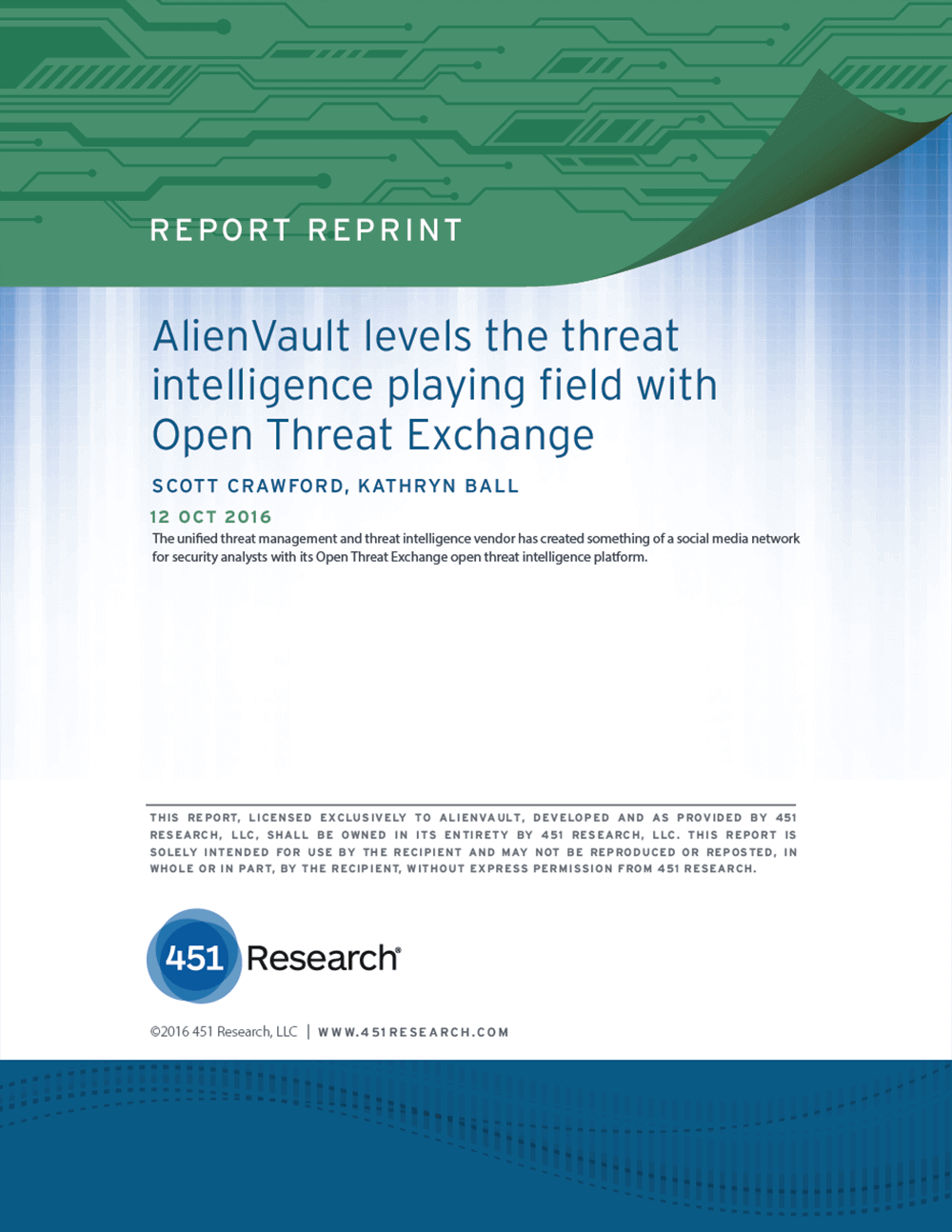 In this report, you'll read 451 Research's review of AlienVault's Open Threat Exchange (OTX). In the report, 451 Research says that "In a market where commercial threat intelligence may be offered at a steep premium, OTX's open and inclusive nature is an attractive differentiator."
This report covers the following areas:
An overview of AlienVault's unified approach to threat detection
​How OTX combines security intelligence from multiple sources
An analysis of how the OTX approach compares to other threat intelligence offerings
Download the report now to learn more about AlienVault's unique approach to threat intelligence.